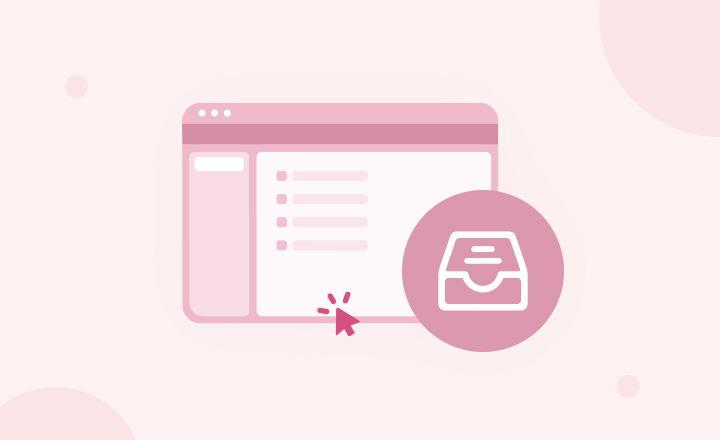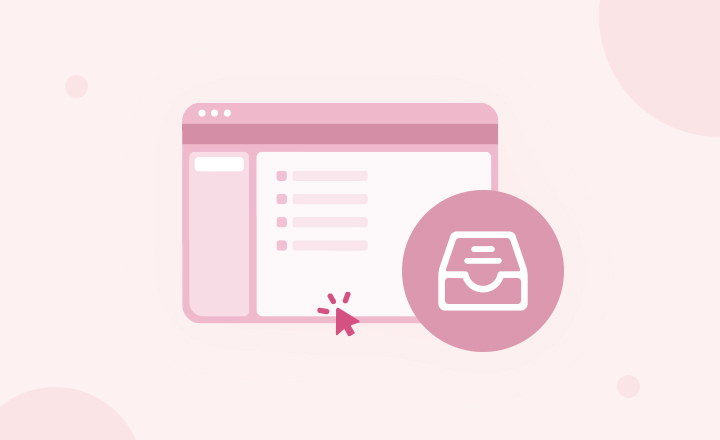 Cloaking: what is it, how it works, and best tools
2023/02/17 13:56:34
Author: AdsPower
Reads: 4742
Traditionally, dating, gambling, and nutra are three of the most profitable verticals in affiliate marketing. You can expect a rather high ROI from these offers if you know how to properly drive traffic to them. However, it happens frequently that the promotion of these offers is hindered by stringent moderation policies on numerous significant traffic sources, such as Facebook and Google, or is outright rejected.


Is there a way to continue running these offers more effectively without running the risk of being blocked? Cloaking is the solution. Today, we'll talk about cloaking and how affiliate marketing makes use of it. We'll also include a list of most well-liked cloaking tools on the market at the end of the article.


What is cloaking?
In affiliate marketing, cloaking refers to the practice of showing different content to search engines and human visitors. It involves serving one version of a web page to search engine bots and another version to human visitors.


The main reason why cloaking is used in affiliate marketing is to hide the affiliate link from search engines, while still making it available to human visitors. Affiliate marketers often use link cloaking to mask the affiliate URL, which can be quite long and unappealing, and replace it with a shorter, more attractive link. This can help to increase click-through rates and reduce the likelihood of the link being flagged as spam by search engines.


Additionally, cloaking can also be used to display different content to different users based on their geographic location or browsing history. For example, an affiliate marketer may show a different version of a landing page to users in the United States versus users in Europe, in order to better tailor the content to their needs and increase conversion rates.


How does cloaking work?
Cloaking works by detecting the user agent of the visitor and serving different content to search engines and human visitors. Here's a general overview of how it works:


When a user requests a web page, the server detects the user agent of the request. The user agent is a string of text that identifies the browser and device being used to access the web page.


If the user agent is identified as a search engine bot, the server will serve a version of the web page that is optimized for search engine rankings. This version may contain more text, more keywords, and other elements that search engines look for when ranking web pages.


If the user agent is identified as a human visitor, the server will serve a version of the web page that is optimized for user experience. This version may have more images, more multimedia content, and other elements that are designed to engage the user and encourage them to take a specific action, such as making a purchase or filling out a form.


The cloaking process may involve using different URLs for the search engine version and the human visitor version of the web page. This is done to ensure that search engines can crawl the search engine version of the page without being redirected to the human visitor version.


Types of cloaking
In general, cloaking can be divided into three categories: black hat, gray hat, and white hat. These categories describe the different ethical approaches to cloaking in the context of search engine optimization.


Black hat cloaking: Black hat cloaking refers to the practice of intentionally deceiving search engines in order to rank higher in search results. This type of cloaking involves showing different content to search engine bots than to human visitors. Black hat cloaking violates search engine guidelines and is considered unethical.


Gray hat cloaking: Gray hat cloaking refers to the practice of using cloaking techniques in a way that may not strictly violate search engine guidelines, but is still somewhat manipulative. For example, using IP-based cloaking to show different content to users in different regions is generally considered to be a gray hat technique.


White hat cloaking: White hat cloaking refers to the practice of using cloaking techniques in a way that is transparent and not manipulative. For example, showing a mobile-optimized version of a website to users on mobile devices is generally considered to be a white hat technique, as it provides a better user experience without attempting to manipulate search engine rankings.


Top 10 cloaking tools
IM KLO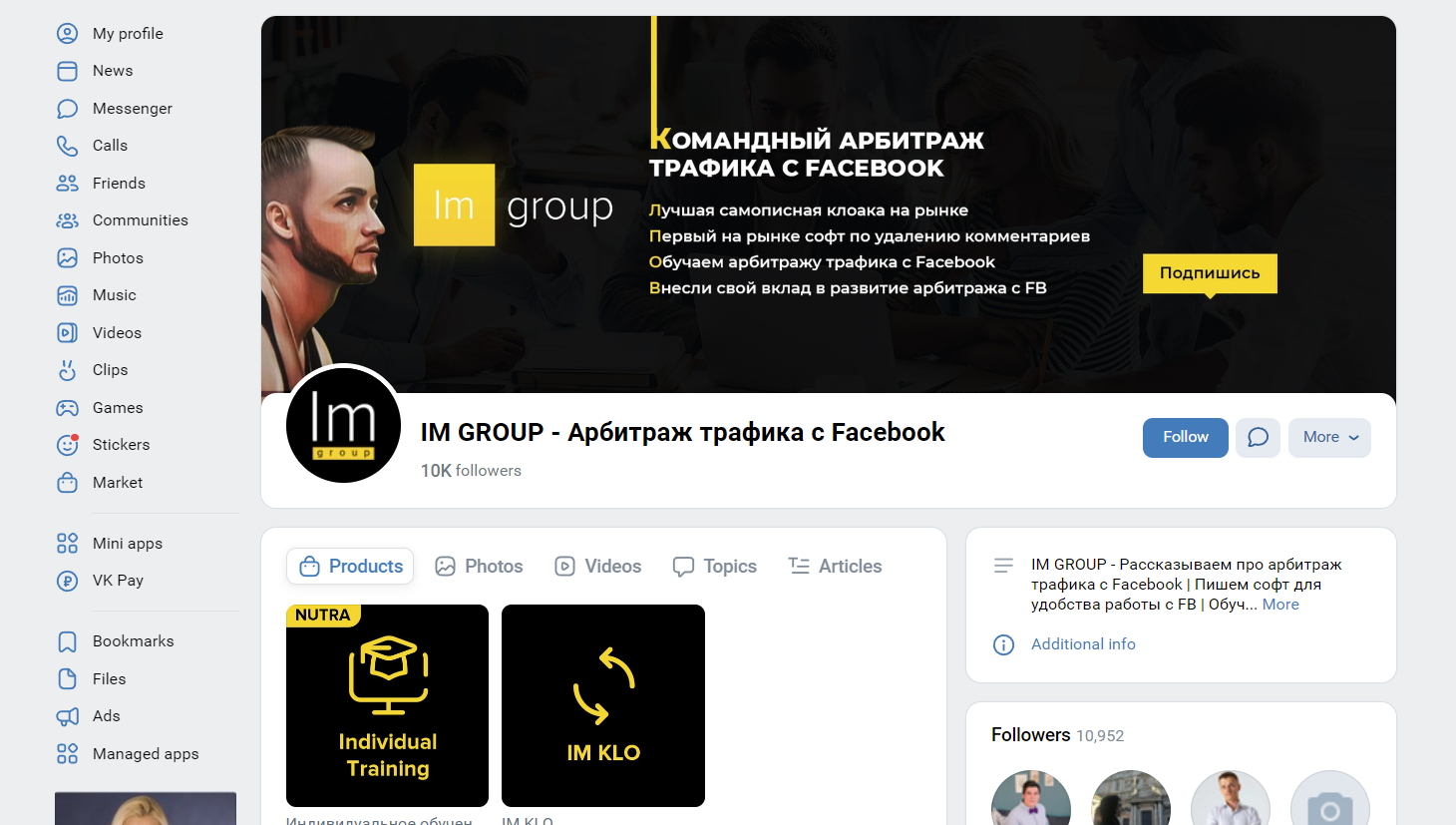 IM KLO is a product developed by the IM Group team. Although the embed code is free, a license must be purchased in order to update the cloaking database. It's an ideal tool for cloaking on Facebook, but doesn't work well for other sources, according to many reviews.
Basic information:
Integrated with trackers, including Keitaro
In-house database of bots and search spiders with regular updates
A wide choice of connection methods
$330 for a lifetime license, no monthly subscription fee. As the project does not have an official page, you can buy an installation package from the founder of the dev team (Vkontakte page:

vk.com/id454501008

)
Keitaro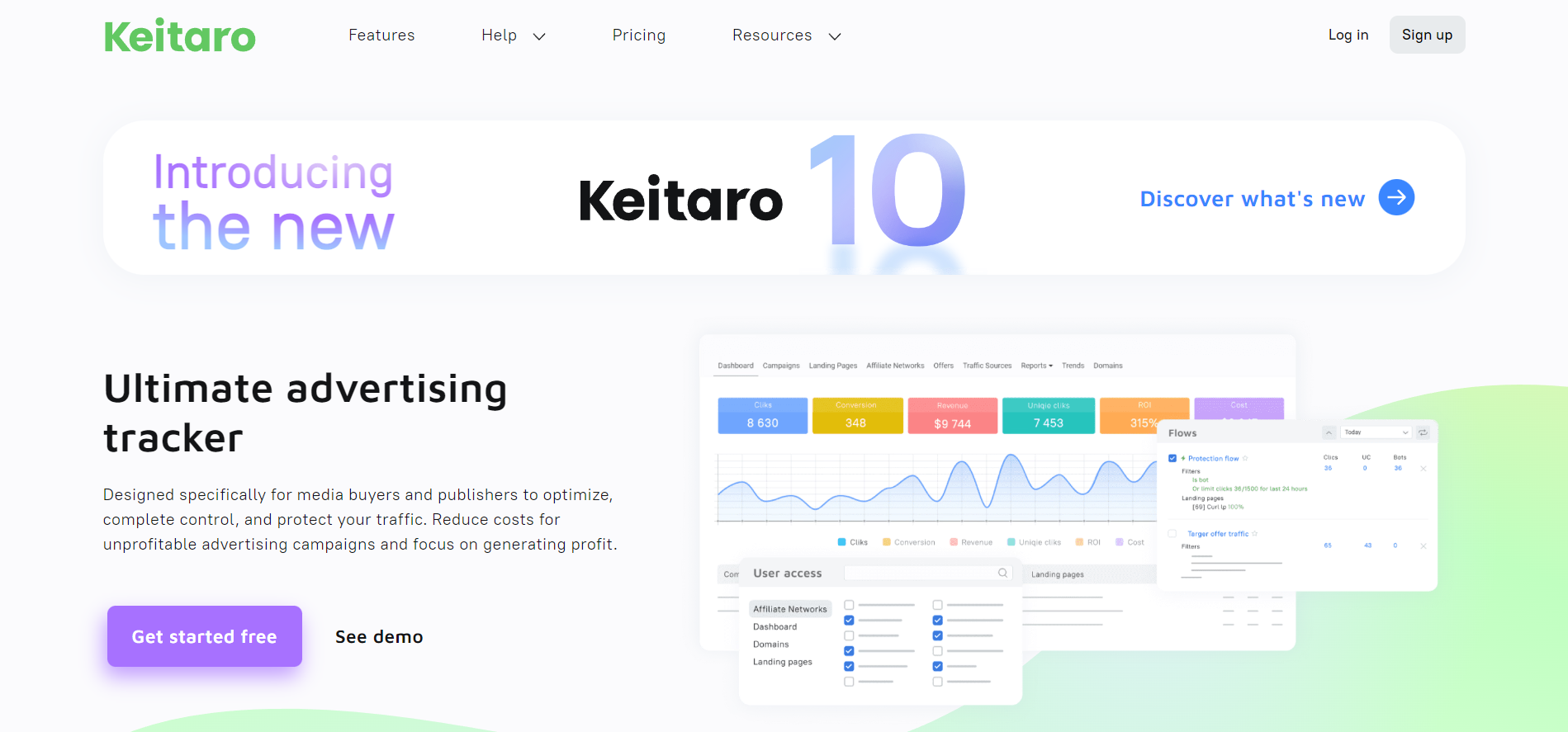 Keitaro is a multi-purpose tool for traffic arbitrage and affiliate marketing. Although it's more known as an advertising tracker, it's also often used for cloaking. It supports most affiliate and advertising networks. There are often presets in its dashboard, which reduce the time it takes to connect a campaign and the likelihood of data filling errors.
Basic information:
Built-in geo-bases, integrations with Namecheap, Cloudflare and more
Keitaro is not a cloud service. To use it, you need to install a hosting
14-day free trial without restrictions (Keitaro 10)
From €49/month for individuals and from €249/month for teams
Promo code ADSPOWER with 20% off
Cloaking.House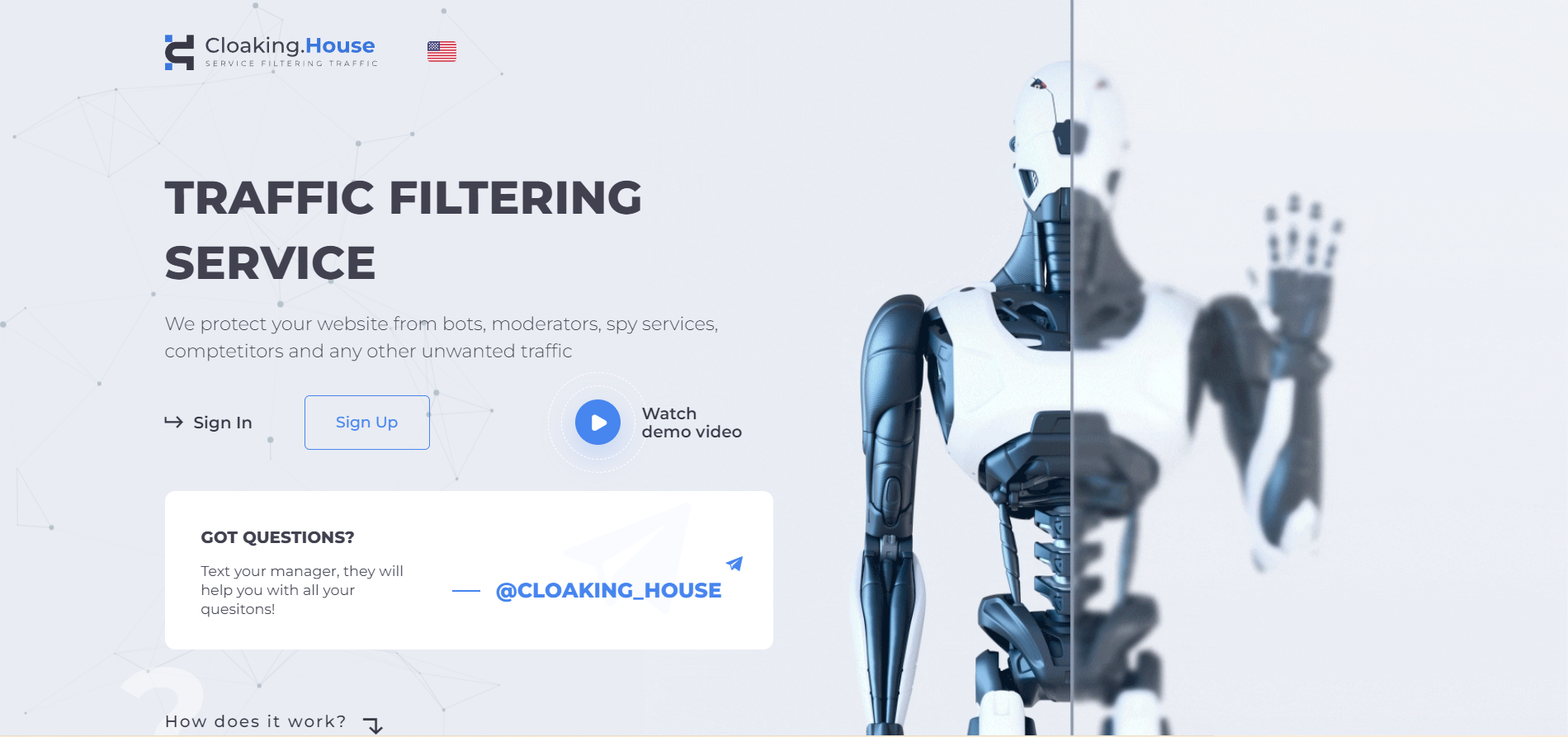 Cloaking.House is a powerful system for protecting your traffic, created by arbitrageurs for arbitrageurs. The developers have carefully considered the functionality, making it as simple and convenient as possible. Now you can conquer even the most fastidious traffic source.
Basic information:
Traffic filtering and content protection based on Machine Learning
Suitable for any traffic source: Facebook, Yandex, MT, TikTok and any other advertising platforms
Flexible filtering by country, device, OS, browser, VPN/Proxy, IPv6, ISP, and Referrer
From $30/month billing monthly, from $20/month billing annually
Promo code ADSPOWER with 30% discount on any package; 7-day free trial
Peerclick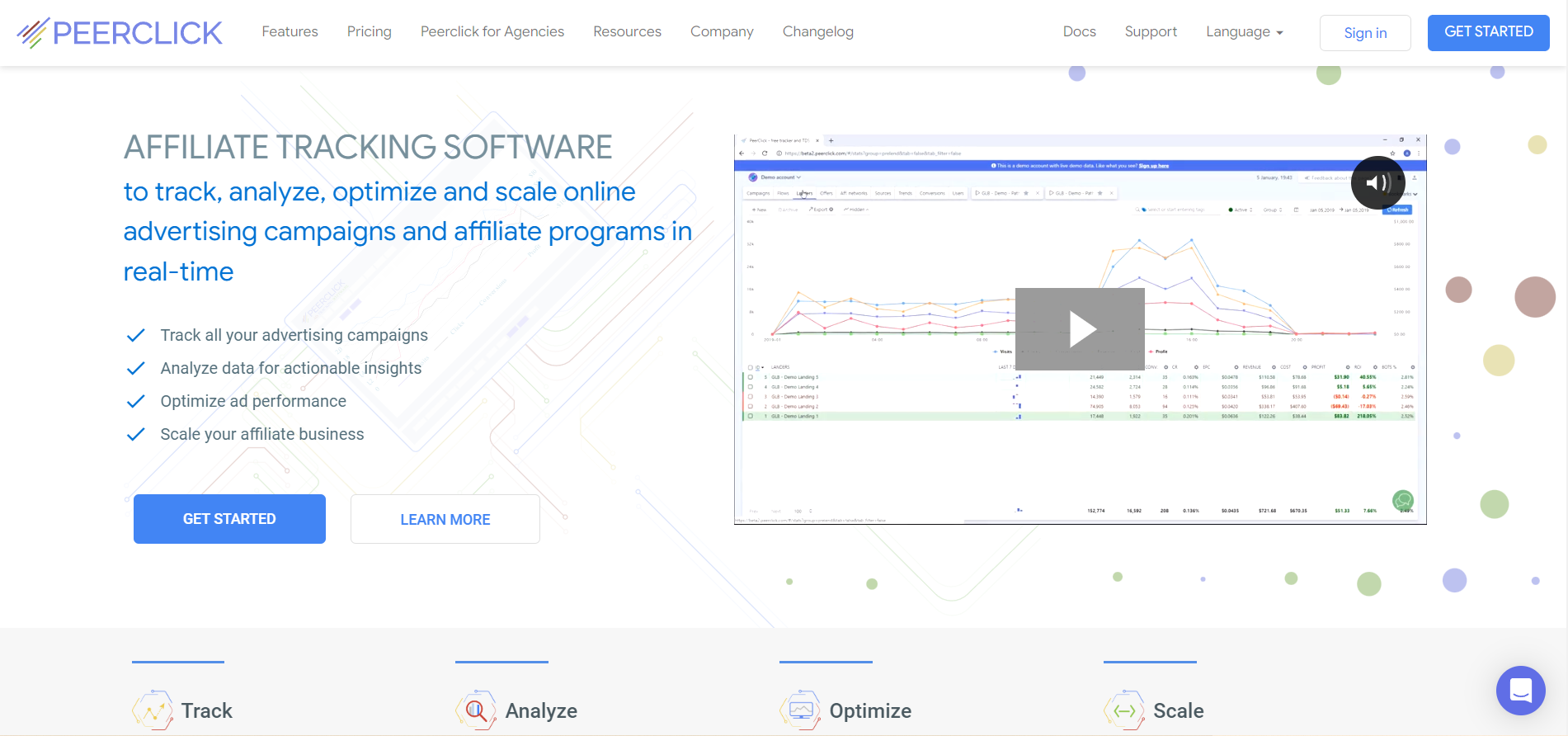 Peerclick works with virtually every advertising network. As a full-featured tracker with powerful functionality, it works in cloud mode, so no additional server software needs to be installed.
Basic information:
One of the fastest services on the market due to the data-centers located on 5 continents
Reports with 4 levels of grouping
Landing page protection from spy services
From $99/month, 30% off the annual subscription
Sign up with the promo code ADSPOWER2023 to claim

an exclusive offer
CLOAK IT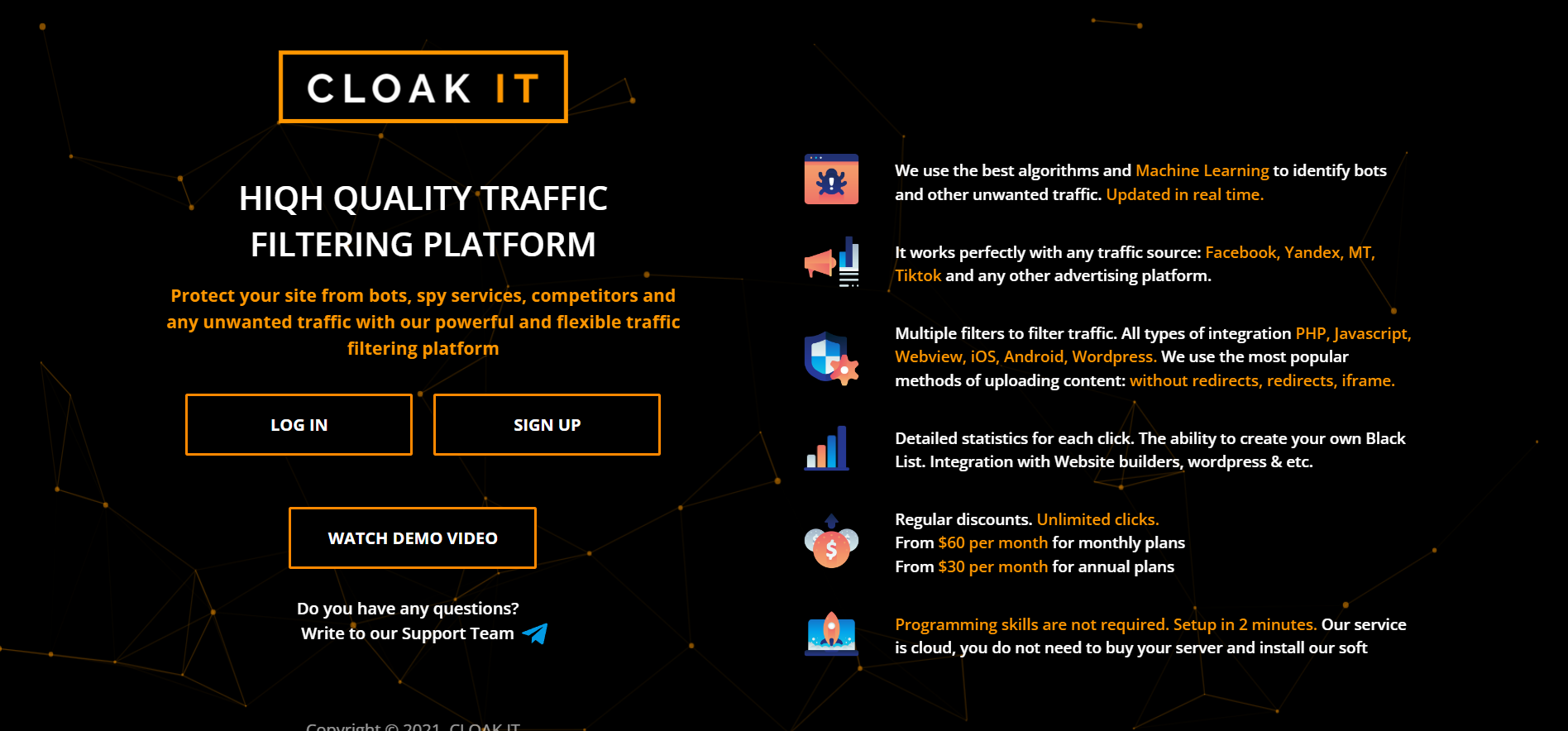 CLOAK IT provides cloud hosting for the entire cloaking toolkit. As a result, installing the program on hosting is not necessary. CLOAK IT is also notable for its easy campaign setup and traffic filtering.
Basic information:
Machine Learning to identify bots and other unwanted traffic
Detailed statistics for each click
Multiple filters to filter traffic
From $60 per month for monthly plans; from $30 per month for annual plans
Traffic Armor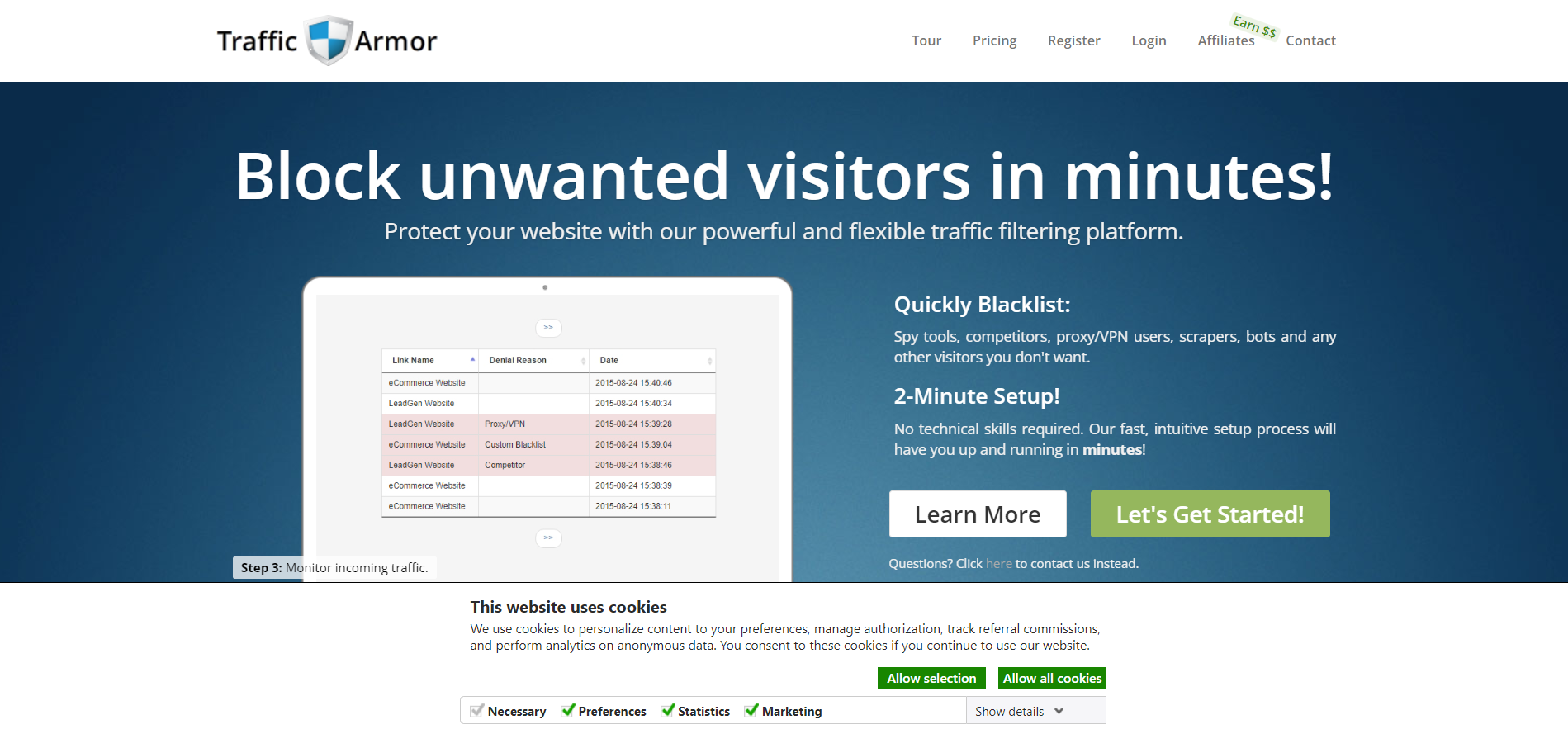 Traffic Armor works with almost all traffic sources and advertising platforms. Its functionality includes the ability to pick a specific user and open a "white" page the next time he visits, in addition to geotargeting to filter out unintended visits.
Basic information:
Ability to configure cloaking filters
Rich options of analytical tools
Blocking search bots, unwanted traffic, and spy tools
From $129/month
Promo code ADSPOWER gives a lifetime 15% discount on any package
Hide.Click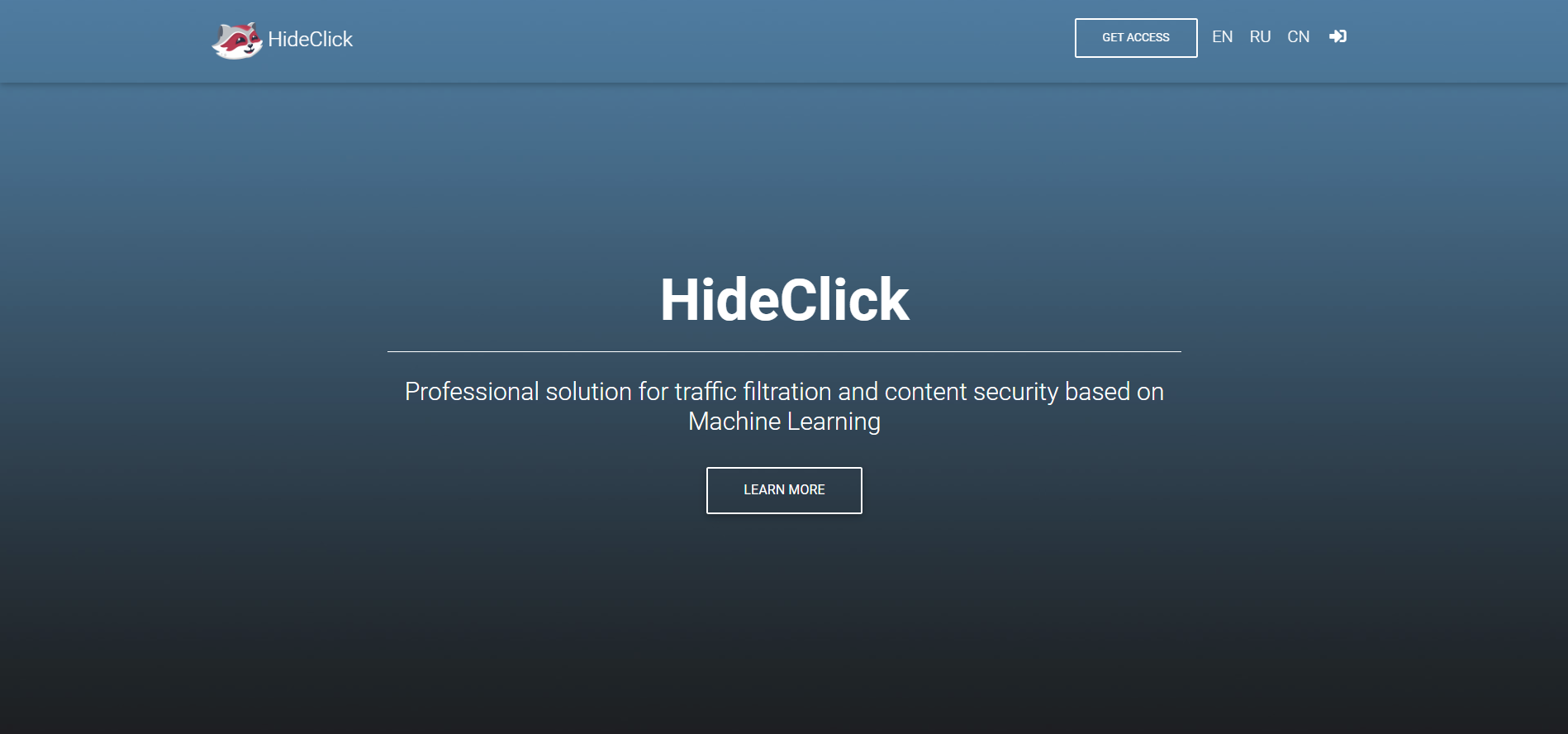 Hide.Click is a powerful platform for traffic sorting and filtering. It protects campaigns from spy services and blocks proxy transitions. HideClick also has a solid base of IP bots that works for the majority of advertising platforms, such as Facebook, Google, Yandex, and VK.
Basic information:
Unlimited amounts of traffic, campaigns and domains
Reliability and faster response times ensured
Each query is analyzed using 900+ parameters of billions of database queries
From $145/month, 3-day free trial
Zeustrak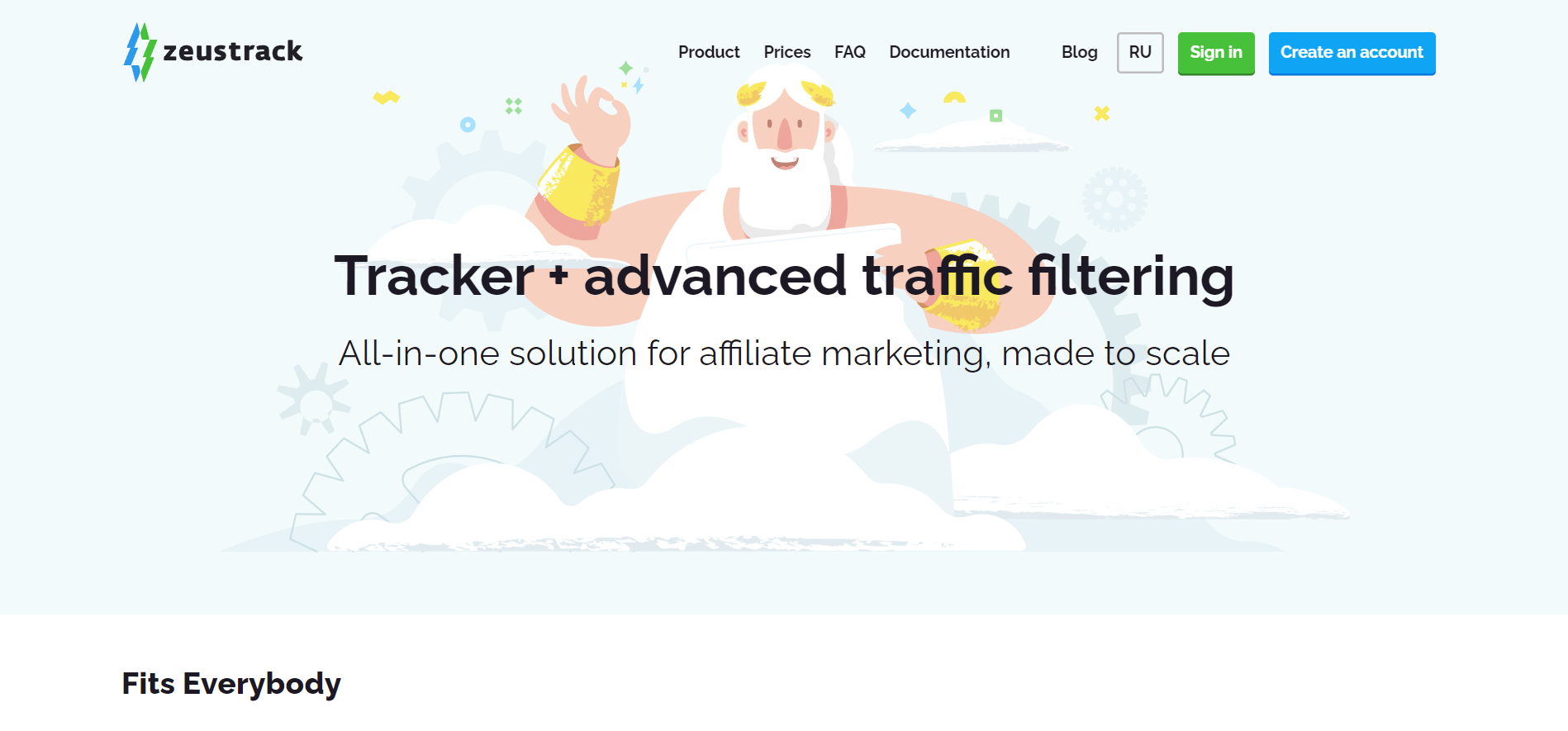 Zeustrak is a flexible tool that makes it possible to analyze and filter traffic coming from almost any source. If you have fewer than 10,000 events per month, you can use it for free. You will be required to pay a license fee if this cap is exceeded.
Basic information:
No need to enter card details when registering an account
Zero-redirect tracking and filtering with any type of safe page and tracking setup
The API key from the hosting provider is needed for server management
From €499/month billing monthly, from €399/month billing annually
BHOLE.HOUSE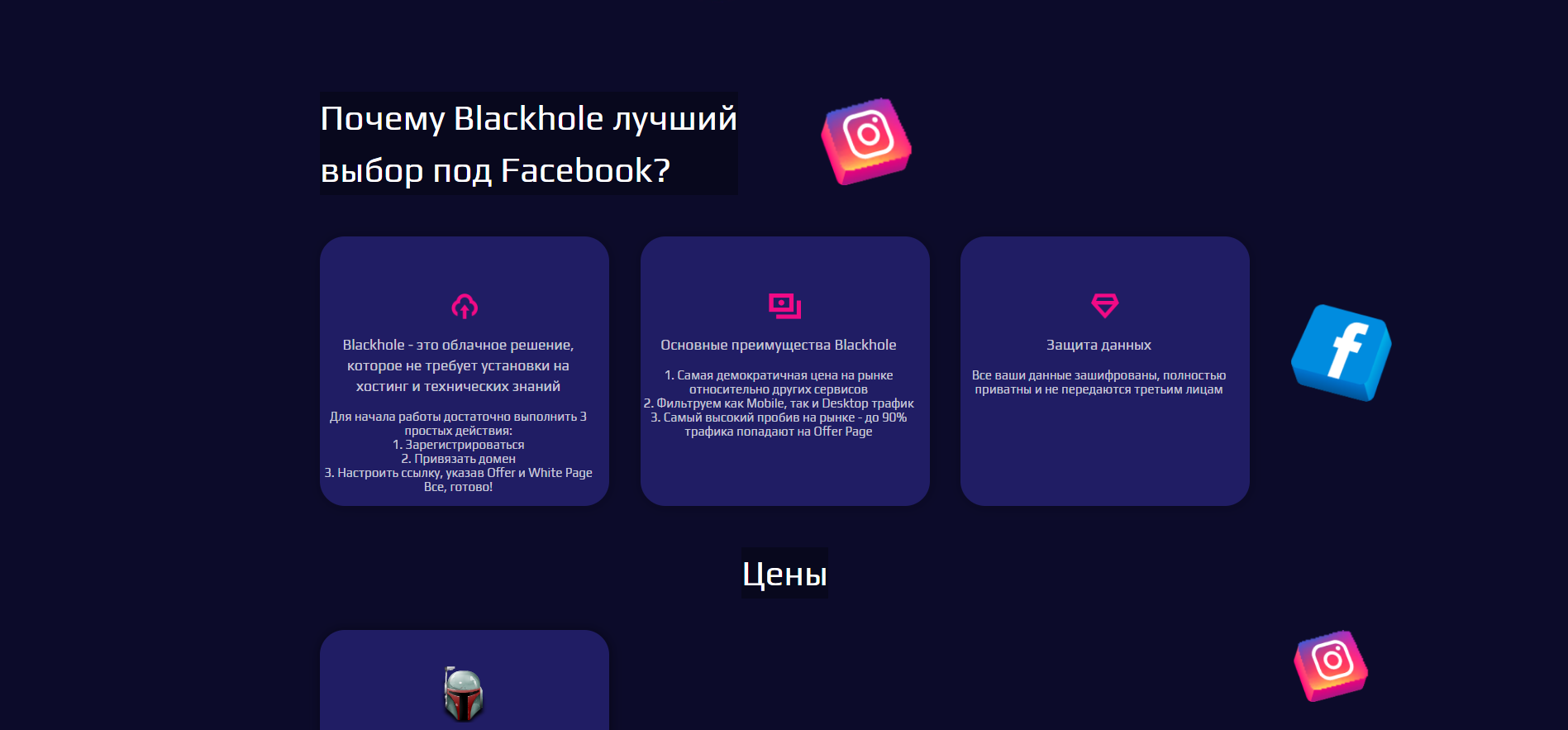 BHOLE.HOUSE platform for cloud-based cloaking that can be used with any ad exchange. Huge blacklists of IP addresses for search engine bots, moderators, traffic exchanges, and unwanted users are present on the service.
Basic information:
A cloud-based solution that does not require installation on hosting
Filtering both mobile and desktop traffic
Up to 90% of traffic hits the Offer Page
$25/month
FairLab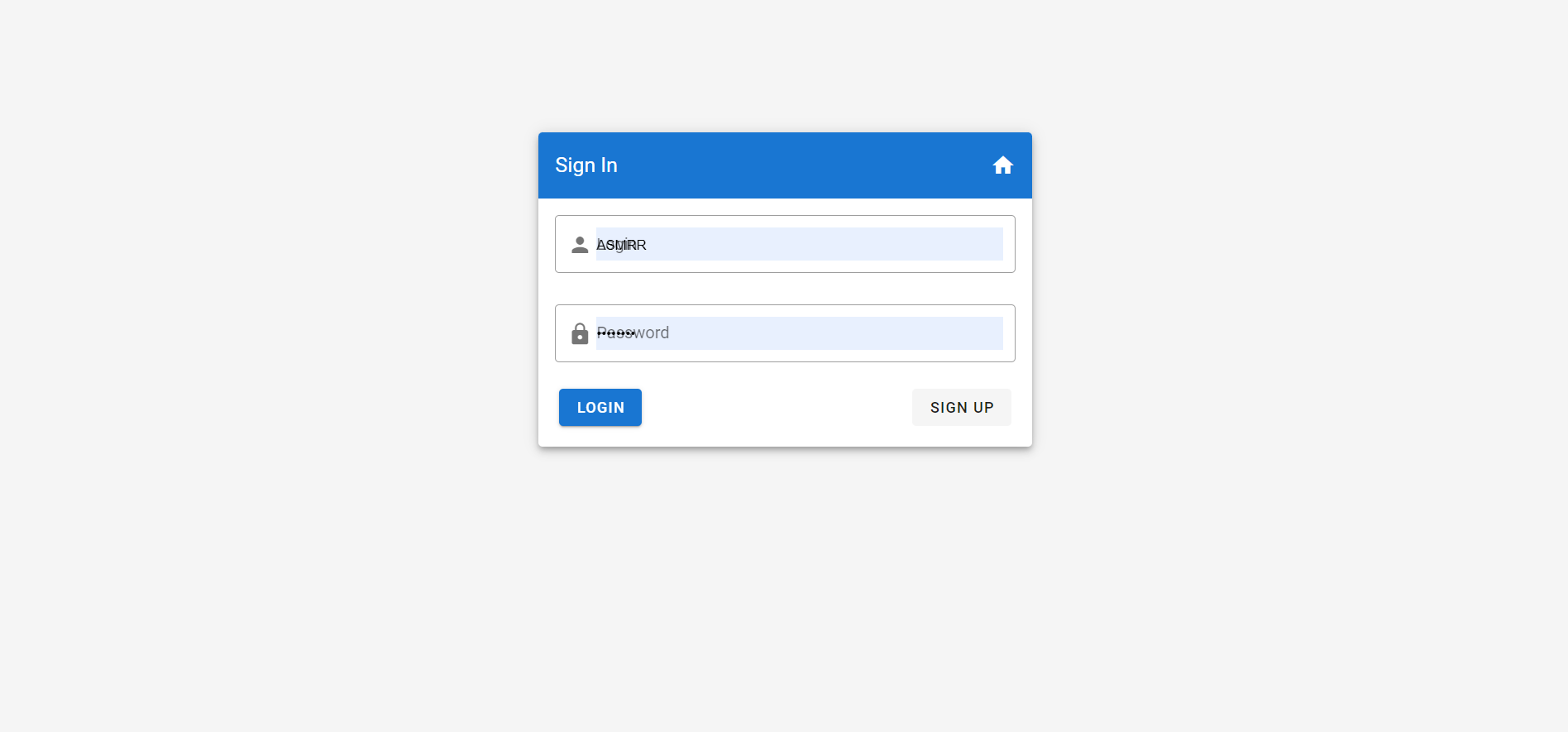 FairLab provides advanced control over the organization of unwanted traffic from any source. FairLab has its own neural network, which analyzes each device by 25 parameters, searches for templates that ad networks and spy services work with.
Basic information:
Number of redirects is not limited
Flexible traffic filtering
Specially designed for work with Facebook and Google Ads, but also can be used for VK, MyTarget, Twitter, Pinterest and teaser websites
From €499/month
Comments
Popular comments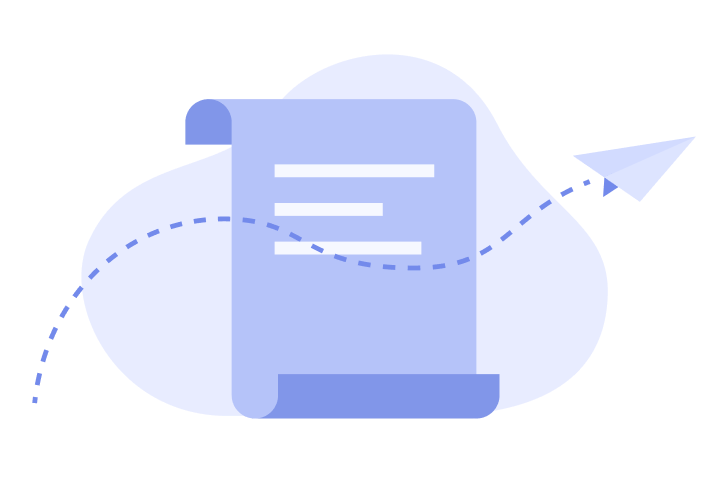 Nothing here... Leave the first comment!