Adspect
Dubai, UAE
Adspect offers a series of features:
• Widest range of sources: Google Ads, Facebook, TikTok Ads, Microsoft Ads, Yahoo Gemini, popunder, push notifications, email, SMS, and whatnot.
• Detection of Google Safe Browsing, Confiant, Adsecure, antivirus bots, and similar services.
• JS fingerprinting technology for detection of moderators and bots using residential and mobile proxies, including manual reviews using Luminati and GeoSurf proxies.
• Vast built-in IP address blocklists counting more than 2 billion IPv4 addresses and countless IPv6 addresses across thousands of networks — you do not need to collect your own blocklists to do the job.
• All major rival cloakers attached by API as built-in filters used in addition to Adspect's own ones. Filtering databases of some of them scraped by extensive probing.
• True VLA™ machine learning technology for JS fingerprint analysis based on discrete Bayes classifier and control theory.
• A dozen of page display options, including reverse proxy which allows you to mirror external websites on your own domain while preserving navigation.
• Built-in tracker for conversion tracking, A/B testing, funnel building, collecting blacklists/whitelists.
• Built-in safe page generators from our Comsign partners: automatic generation of blogs, app landers based on Google Play market, and even complete Wordpress websites.
• REST API for automated programmatic campaign management, and click API for in-app cloaking (both App Store and Google Play supported).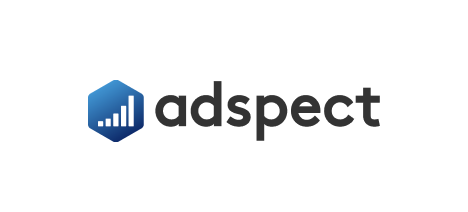 Services offered
Advertising
Partner types
Solution Provider