Bright Data
Israel
Fortune 500 companies, academic institutions and small businesses all rely on Bright Data's solutions to retrieve crucial public web data in the most efficient, reliable and flexible way, so they can research, monitor, analyze public web data, and make better decisions.
The Bright Data platform is used worldwide by 15,000+ customers in nearly every industry and is a cost-effective way to perform fast and stable public web data collection at scale. Bright Data's compliant and 100% ethically-sourced technology and products allow full transparency in accessing the web so customers benefit from near-live data insights, allowing them to understand and act on the latest decision-making factors.
Bright Data proxy infrastructure is built of 72 million+ real residential IPs, 1.6 million datacenter IPs, 7 million mobile IPs, and over 600,000 ISP IPs, for the fastest and most stable proxies in the industry, as well as the most comprehensive geographical coverage and the highest quality of service.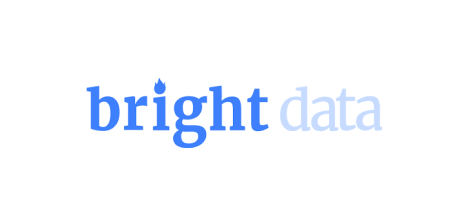 Services offered
Network Service Provider
Partner types
Solution Provider
Implementation Partner and Developer
Referral Partner
Regions serviced
Latin & South America
North America
Europe
Global
Asia