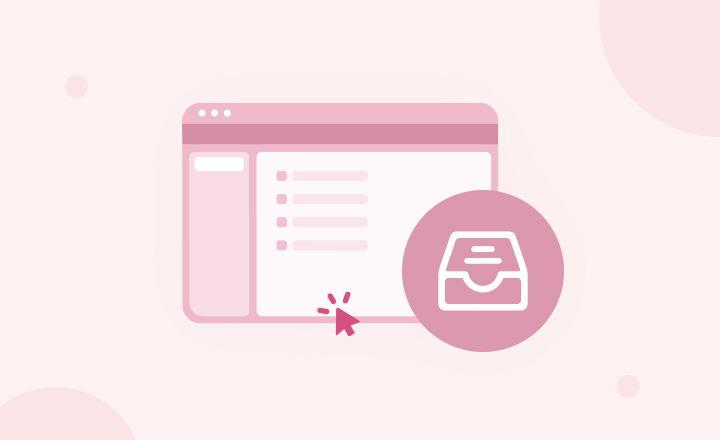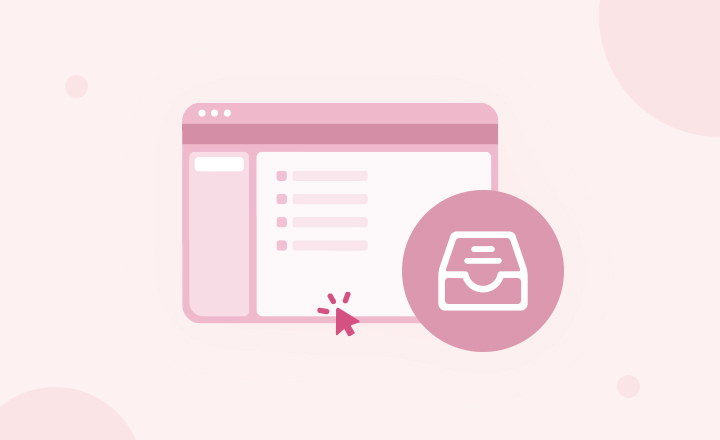 Mondiad: The Smart Advertising Platform That Helps You Succeed
2023/06/07 10:16:59
Author: AdsPower
Reads: 1736
If you are in need of high-quality, niched traffic, at fair prices or if you are looking to monetize your website, you can count on Mondiad!



What is Mondiad?
Backed by 10+ years of experience with cornerstone project PopCash, Mondiad is a self-serve, global ad network serving mainstream & adult traffic on a CPC/CPM basis.


As an advertiser, you can now take your business around the world with a variety of ad formats via a smart traffic source which allows you to customize and fine-tune your ad campaigns for maximum impact!


As a publisher, you are rest assured that your ad zones are customized to fit your needs and that your website monetization runs at its full potential!


Ad formats:
Classic Push
In-page push
Native
Banners
Main verticals:
E-commerce offers
App installs (utilities)
Nutra
Dating
Sweepstakes
Casino/Betting
What's in it for you as a Mondiad advertiser?​
Whether you are a newbie or an industry veteran, you`ll find here all the tools you need for guaranteed results, from key perks like Traffic Fraud Detection, Advanced Report System or Advanced Targeting Options, to complex features to fine-tune your earnings.


With just a $50 minimum deposit, you have full control over your campaigns and a plethora of optimisation tools like Smart Optimization Rules, Blacklist/Whitelist Targeting, Custom bidding (by ZoneID, SubID, Country), Campaign Audiences, Built-in Event Tracker and a wide variety of Integrated Conversion Trackers.


What's in it for you as a Mondiad publisher?​
As a publisher, the monetization process has never been easier. Your ad code is easily set up in a few minutes and you have access to a transparent, advanced report system.
Mondiad advertisers will bring you the highest possible revenue with a traffic fill rate close to 100%. For best results, you can set Customizable Ad Zones to configure your ad placement according to your website's layout.
When it comes to cash flow, you get daily payments (by request) or you can set up automatic recurrent payments, with a withdrawal minimum of just $10.



What else is awesome about Mondiad?
⚡️FAST APPROVALS & 24/7 SUPPORT:
💳MULTIPLE PAYMENT PROCESSORS:
PayPal, Paxum, Payoneer, Capitalist, Bank Card, Voucher, Cryptocurrencies +, on demand


💸REFERRAL SYSTEM:
Get 5% from each advertiser's spent or publisher's earnings.


🏆POWERFUL API:
Use Mondiad's API to enrich the collaboration with the system.


Mondiad Help Center & FAQ
A great characteristic about Mondiad is the presence and maintenance of their own Help Center(or Knowledge Base, like some would call it). If you like to study by yourself, you'll find here detailed and visual explanations of how to use the Mondiad platform as well as performance optimisation tips.
Additionally, all the basic and most asked questions about the Mondiad network can be found in the FAQ sectionon their website.
Mondiad Blog
On to the Mondiad blog, which is fairly a new addition, around one year old. Browsing through the pages you could see these guys are pretty busy and know what they're doing. The blog section contains all the major updates about their networks as well as company news, industry insights and marketing advice. All in all, a great resource that is worth being checked and added to your reading list.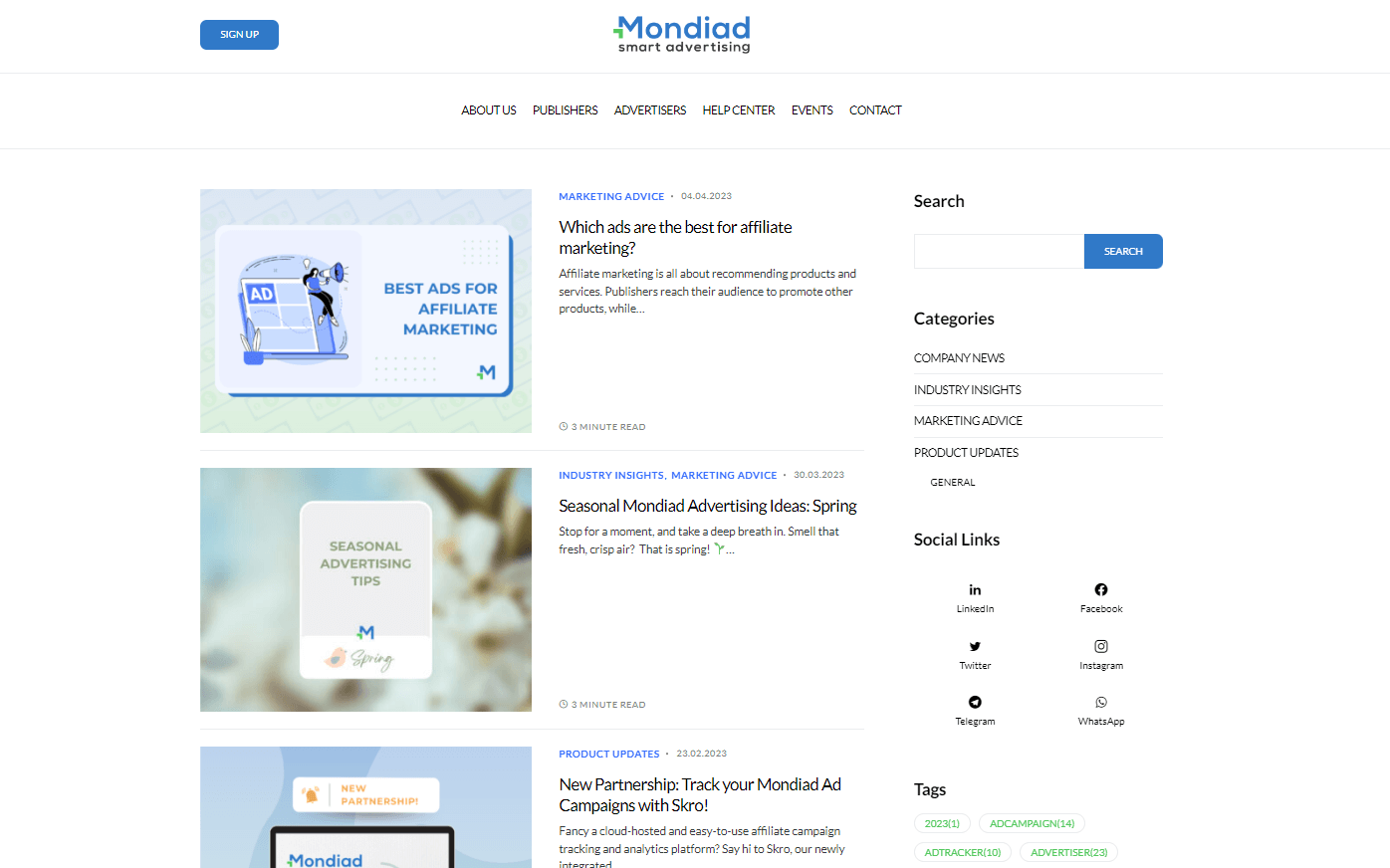 Register now on Mondiad to get a 15% bonus on your first deposit of a minimum of $100 using the "adspower15" coupon code (maximum bonus value is 100 USD). Hurry up, the code is available for just the next 3 months!
Comments
Popular comments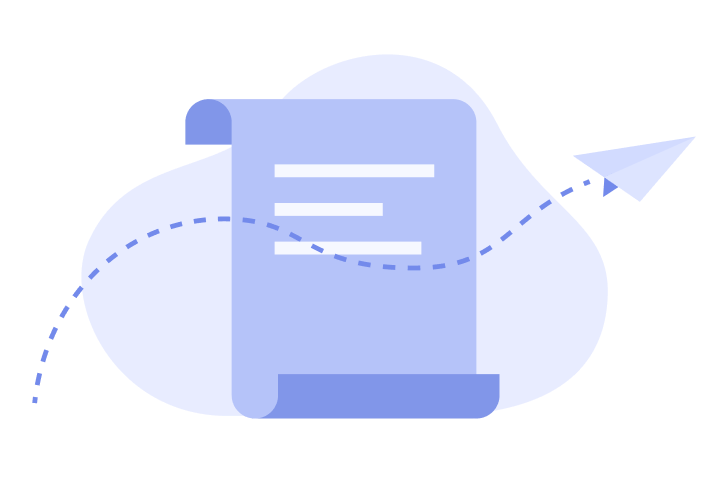 Nothing here... Leave the first comment!