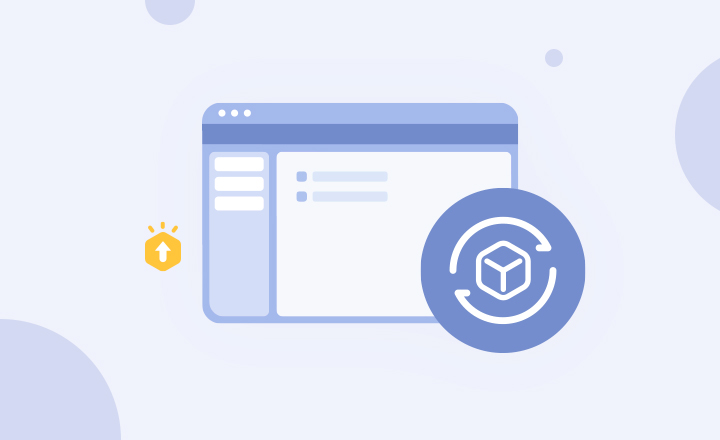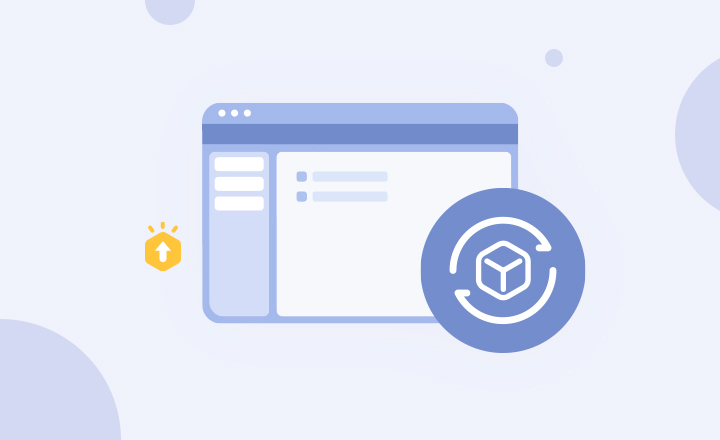 June Updates: Cache Backups, Highlighted Main Window, and Client Hints
2023/06/30 14:11:01
Author: AdsPower
Reads: 1472
In June, we introduced new features such as cache backups, Client Hints, and highlighted main window in the synchronizer. Also, we improved existing fingerprints by adding more OS options and a drop list of WebGL vendors. Keep reading to learn more.


Browser fingerprints
More OS options
More OS options were added in this update, including:
Windows 11
macOS 12, macOS 13
Android 13
iOS 14, iOS 15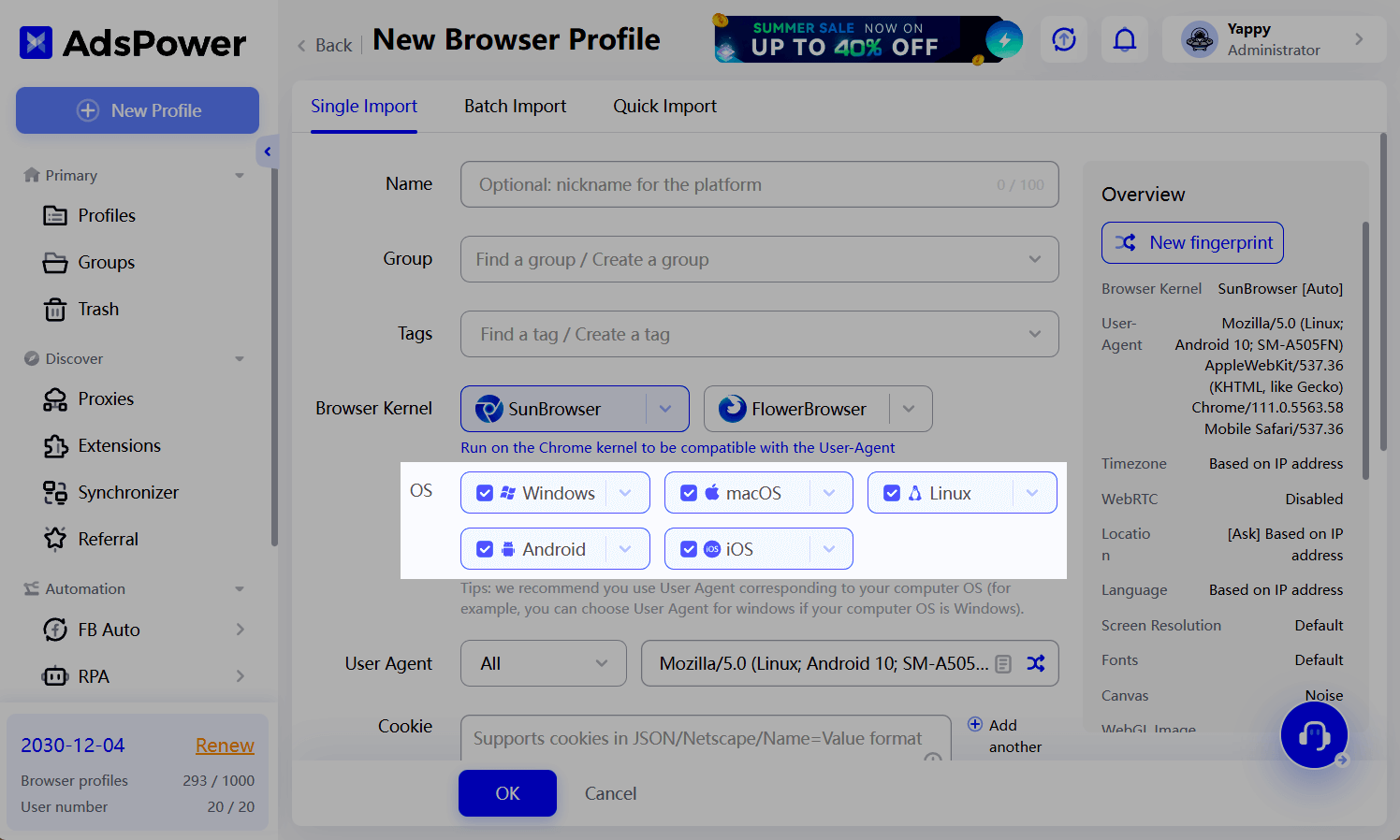 Client Hints
Google and Mozilla have adopted Client Hints since Google's announcement of phasing out User-Agent strings. To keep up with the trend, we introduced Client Hints in AdsPower for identifying User-Agents for Chrome on some higher OS versions. For example:
On Windows 11, the PlatformVersion value indicates the OS version.
On macOS, the Architecture value indicates the chip version.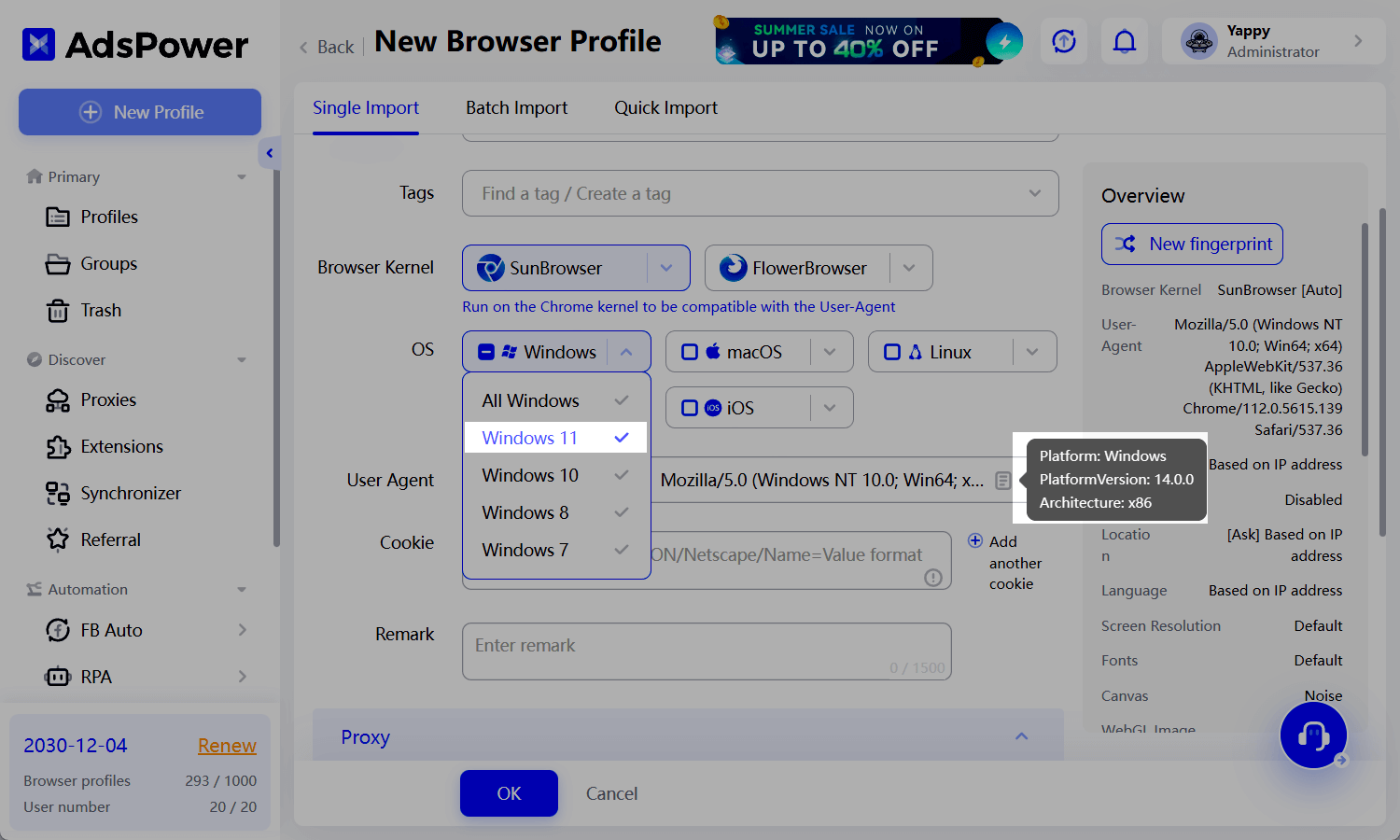 You can check the Client Hints of your device and learn more about currently available User-Agents.


WebGL metadata
A drop list of WebGL unmasked vendors was added for quickly selecting a preferred vendor. Also, we added Apple chip vendors.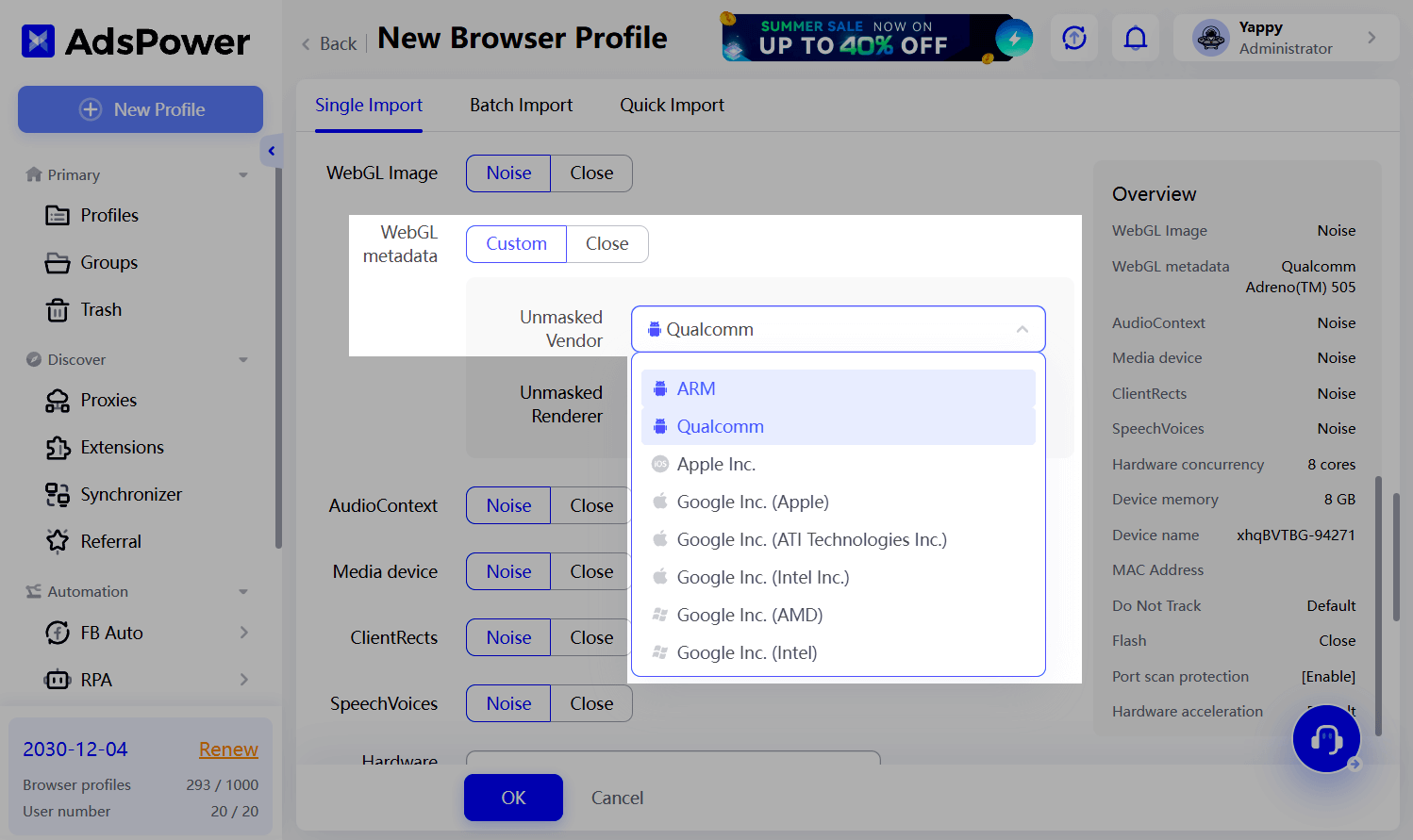 Screen resolution
Several standard Apple device resolutions were added, such as 1024 x 640, 1280 x 800, 1440 x 900, and 1680 x 1050.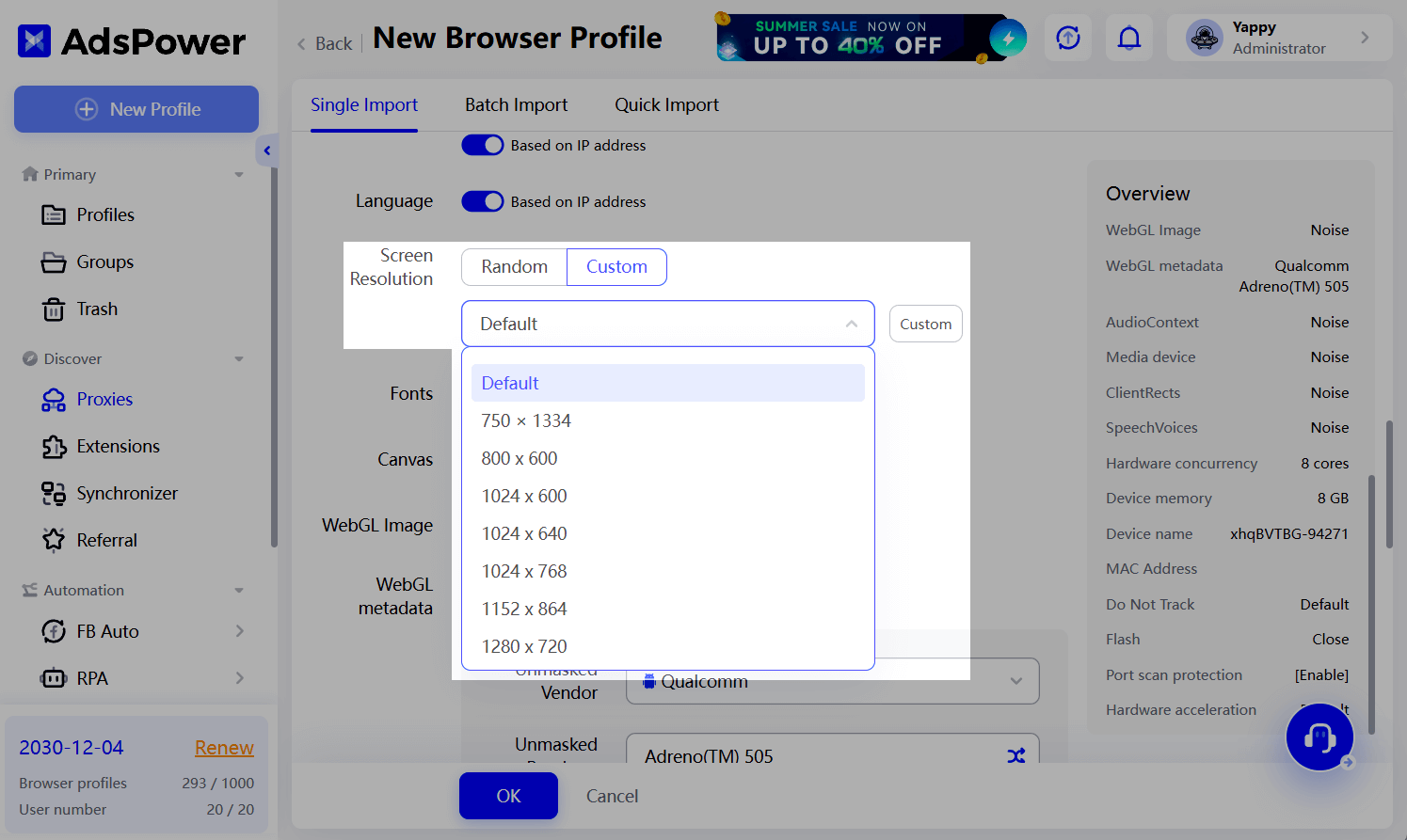 Cache backups
Data management has become even more convenient in AdsPower with the introduction of cache backups!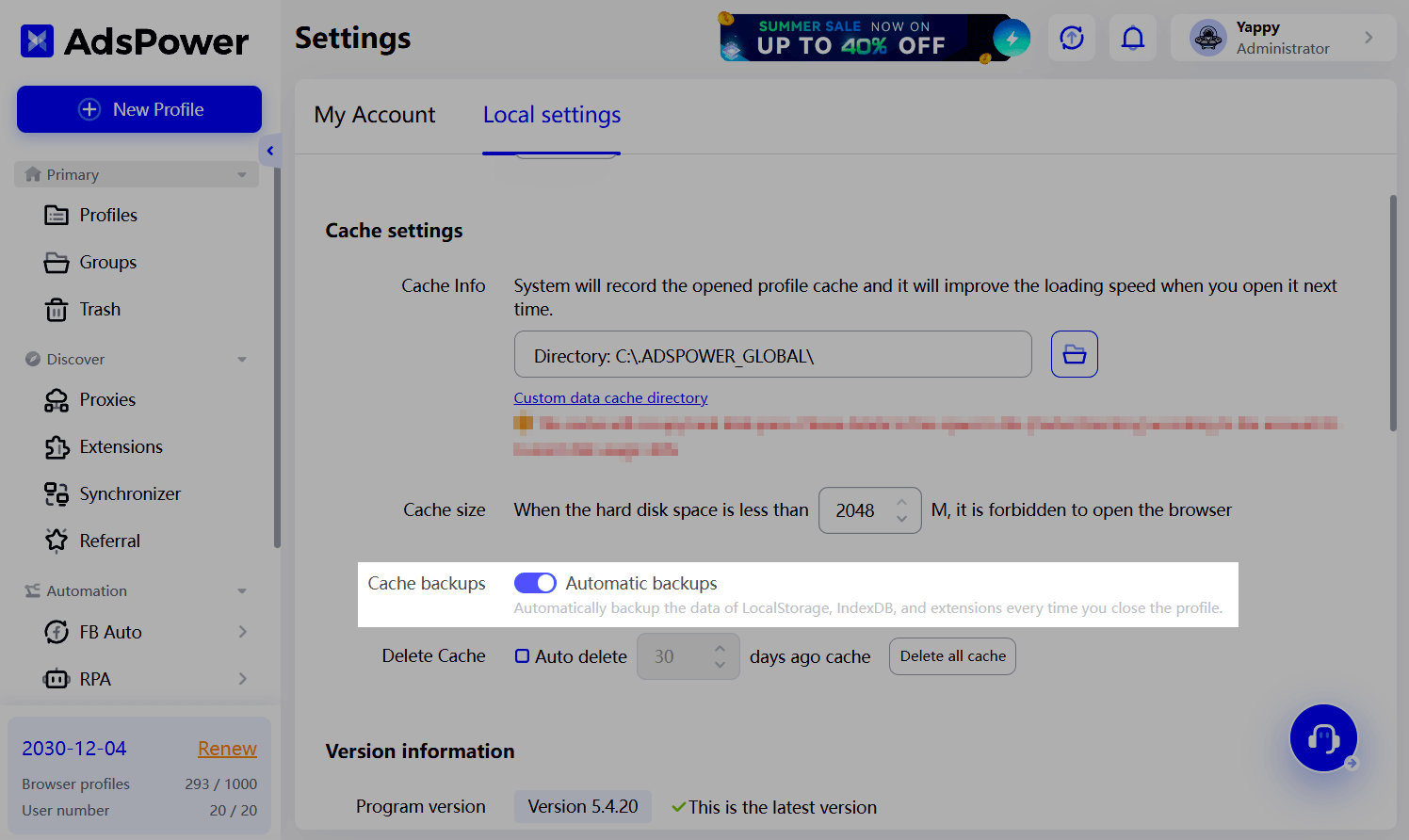 This feature enables automatic backups of LocalStorage, IndexDB, and extensions when the profile is being closed. The backups are saved only on your computer, and only the last 5 local snapshots are saved.
Whenever you want to recover the backups in the profiles, you only need to go to the Profiles section, then choose "Cache backups" from the right of the profile.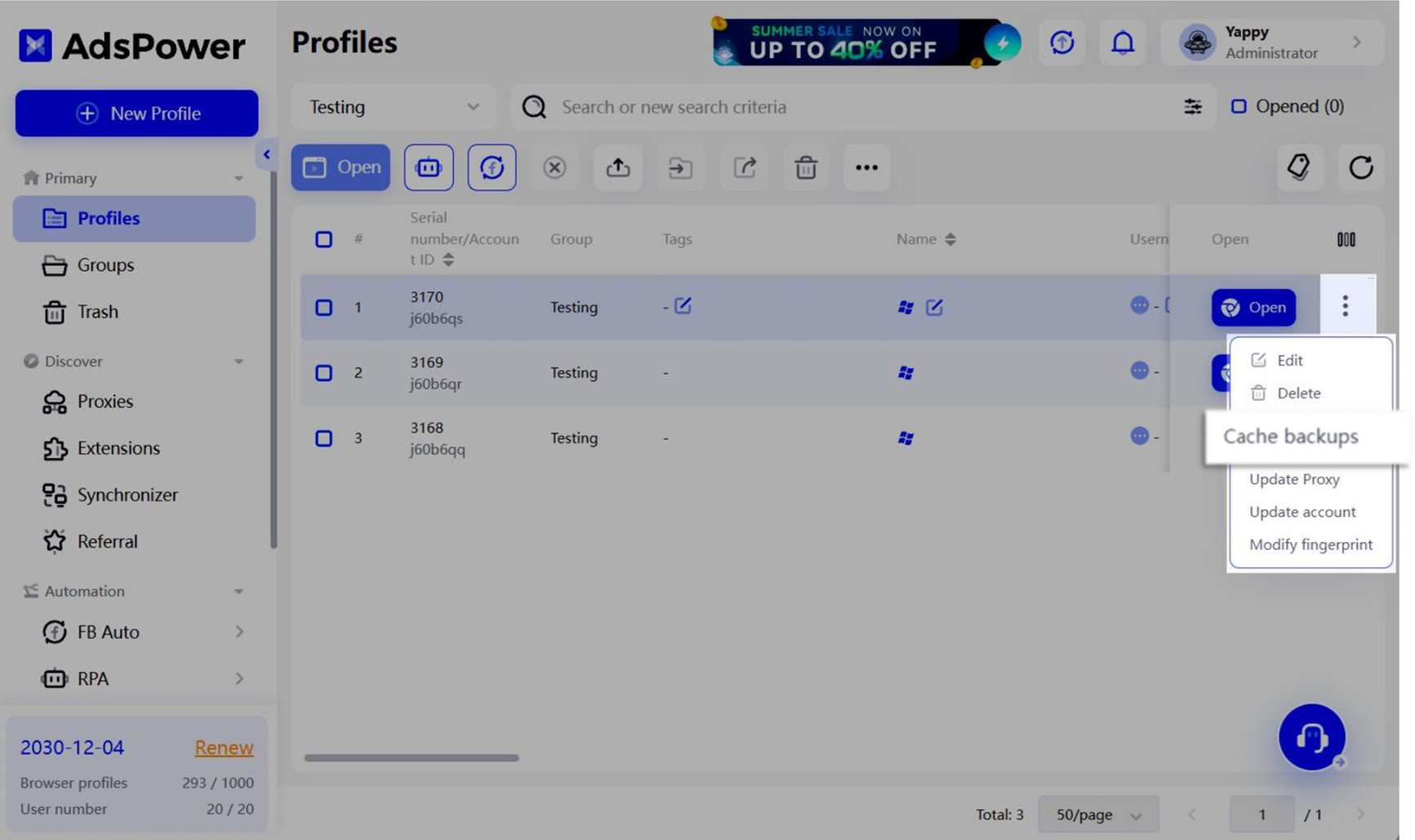 Synchronizer: highlight the main window
Now when you start sync, the main window will be highlighted in blue so that you can recognize it immediately. The highlight mode will be turned off when you stop sync.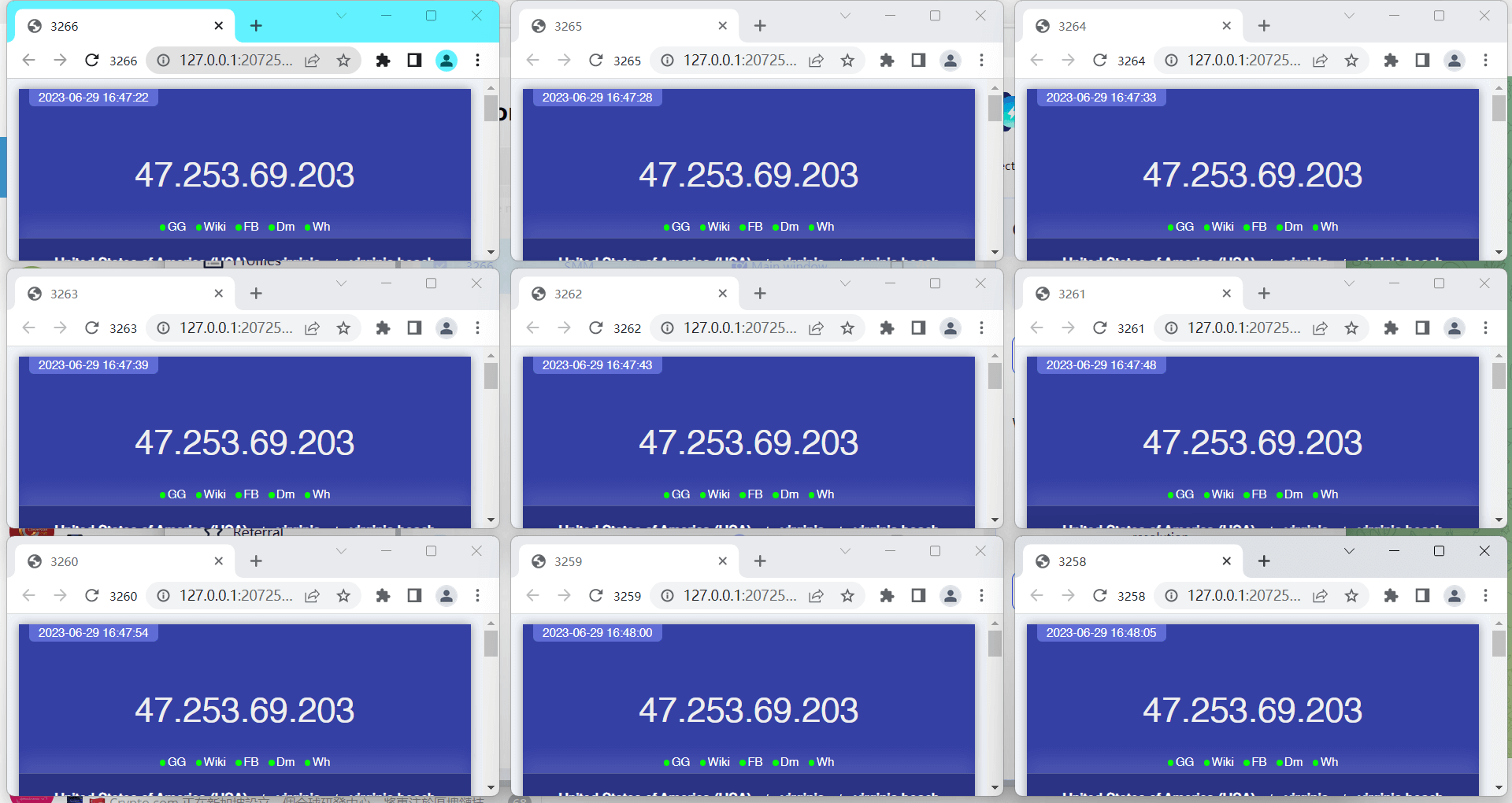 Tip: It's recommended to run profiles on the latest version of the browser kernel to ensure successful implementation of this feature. You can download the latest version in Local settings.


Besides the highlighted main window, this month has also seen a series of updates in the synchronizer, like synchronization across screens, typing a random number, click delay, etc. Check them out here.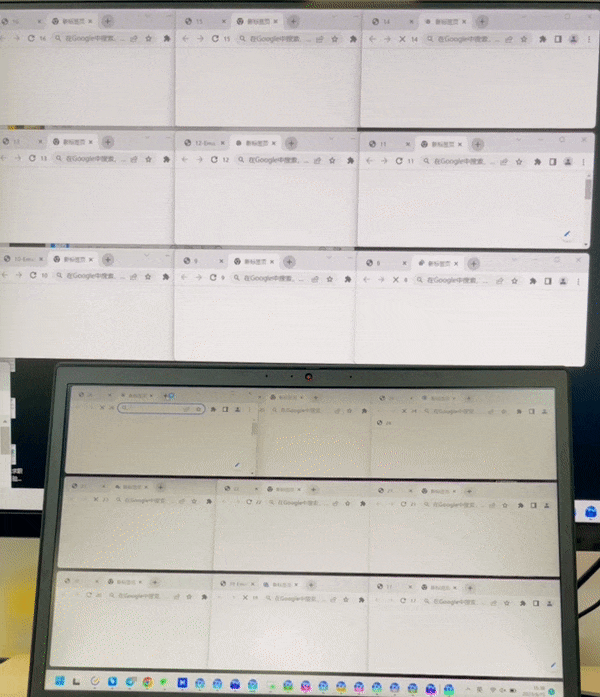 Synchronization across screens
As always, we look forward to your suggestions and feedback on the functionalities. Don't hesitate to let us know!
Comments
Popular comments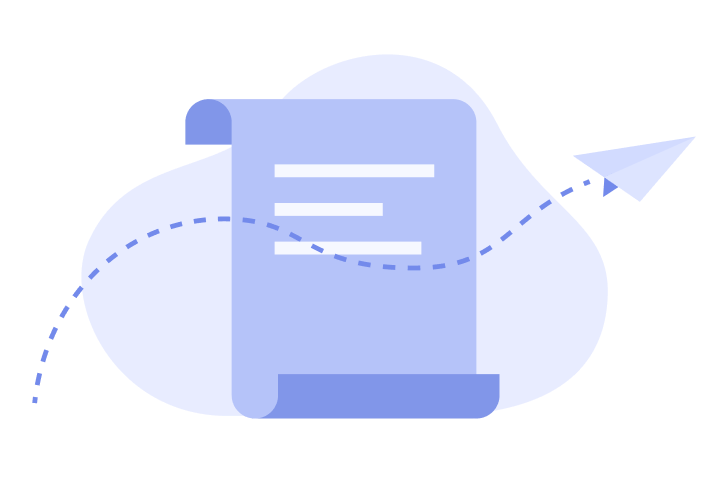 Nothing here... Leave the first comment!