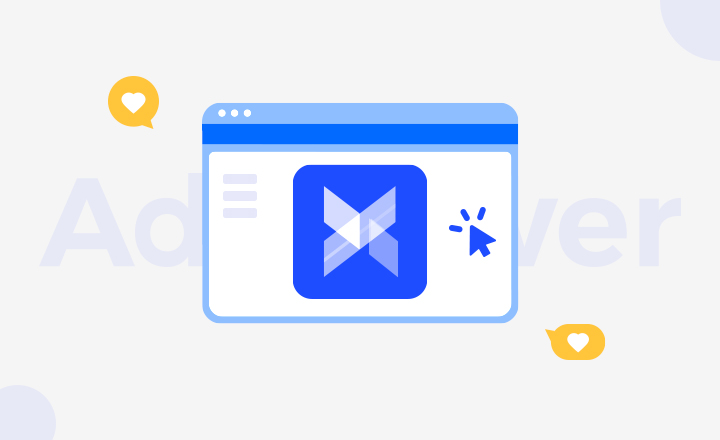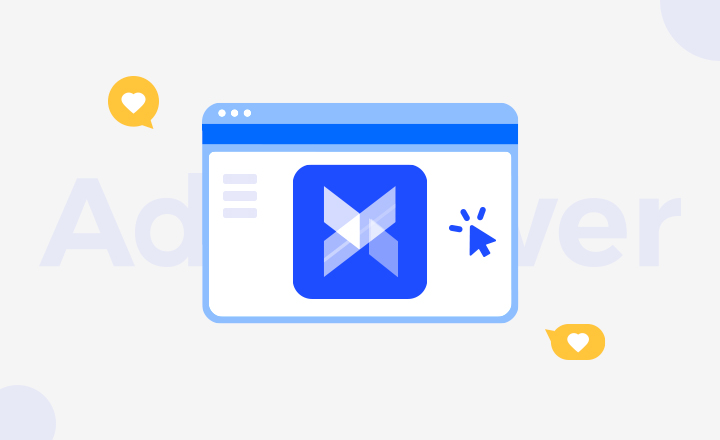 Why Should You Choose AdsPower over Dolphin
2022/11/21 13:41:36
Author: AdsPower
Reads: 5994
Woo hoo, happy to see you here! Since you are reading this, you are probably looking for a reliable antidetect browser, or, deciding between AdsPower and Dolphin. In this article, we are going to compare these two browsers in terms of fingerprint spoofing, security, customer support, and pricing. You'll know why AdsPower is the best option for you.


Let's go!


Fingerprint spoofing and undetectability
The foundation of antidetect browser development is fingerprint spoofing. In most antidetect browsers, fingerprint settings include the operating system, browser kernel, and other fingerprints such as fonts, time zone, and so on.

Operating system


| | | |
| --- | --- | --- |
| | AdsPower | Dolphin |
| Windows | ✔ | ✔ |
| macOS | ✔ | ✔ |
| Linux | ✔ | ✔ |
| Android | ✔ | ✘ |
| iOS | ✔ | ✘ |
Dolphin, unlike AdsPower, does not have the ability to simulate mobile environments. While some may believe that having a wide range of operating systems to choose from is sufficient, AdsPower goes a step further by allowing you to select even specific versions of each OS.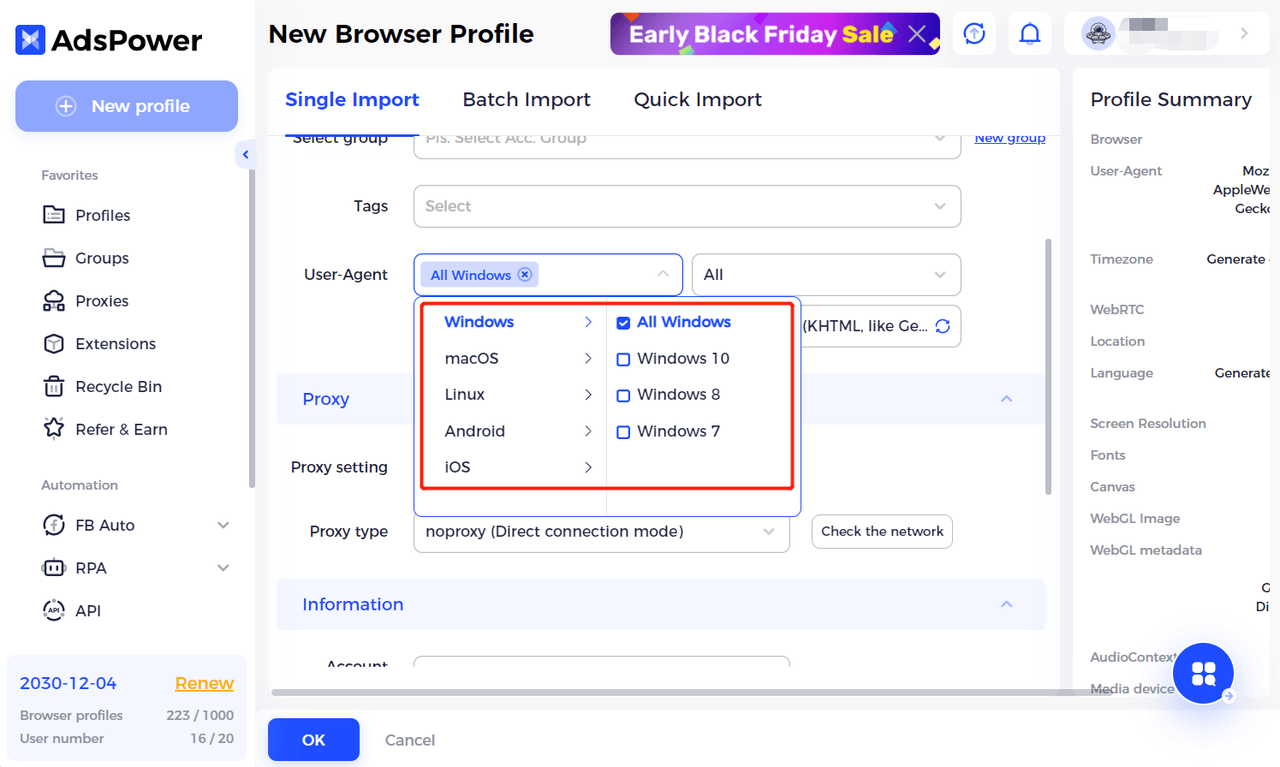 Browser kernel

| | | |
| --- | --- | --- |
| | AdsPower | Dolphin |
| Chromium | ✔ | ✔ |
| Firefox | ✔ | ✘ |

AdsPower provides a selection of browsers based on Chromium and Firefox, both of which receive regular updates. It outperforms Dolphin's single kernel technology by providing users with greater compatibility with a variety of use cases.


Kernel and fingerprint matching


| | | |
| --- | --- | --- |
| | AdsPower | Dolphin |
| Multikernels method | ✔ | ✘ |

Account suspension is easily caused by inconsistency between the kernel version and the fingerprint pattern. AdsPower addresses this issue by creating the industry's first multikernels method, which allows users to control both the fingerprint version and the kernel version in order to maintain consistency.


Security and stability
Security
😰 Dolphin's security reputation has suffered since the data leak in July, when 15% of total browser profiles were compromised.


🔒 AdsPower encrypts data as well as its transmission, ensuring that no one can read your data. Furthermore, AdsPower employs the following security measures to prevent account hijacking attacks:

Two-factor authentication: verify the identity via authenticator, SMS, or email in the event of an abnormal login

Login IP allowlist: indicate what IP addresses can access your account

Remote access reminder: a reminder email will be sent if the IP address used to access your account differs from the last three times.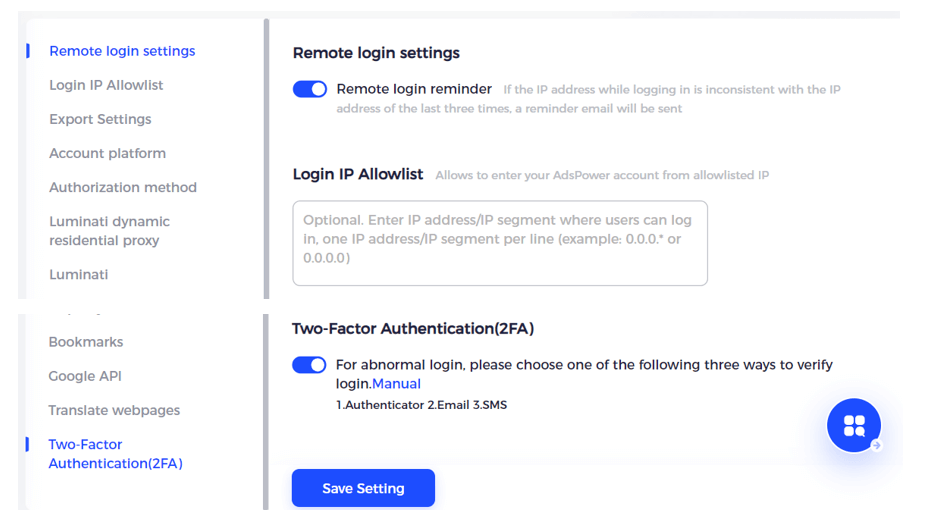 Stability
😤 Another disadvantage of using Dolphin is its unstable connection. Dolphin, which only deploys servers in Europe, is unable to ensure high network performance outside of this region, so users in countries such as Brazil and Vietnam are constantly irritated by various server failures.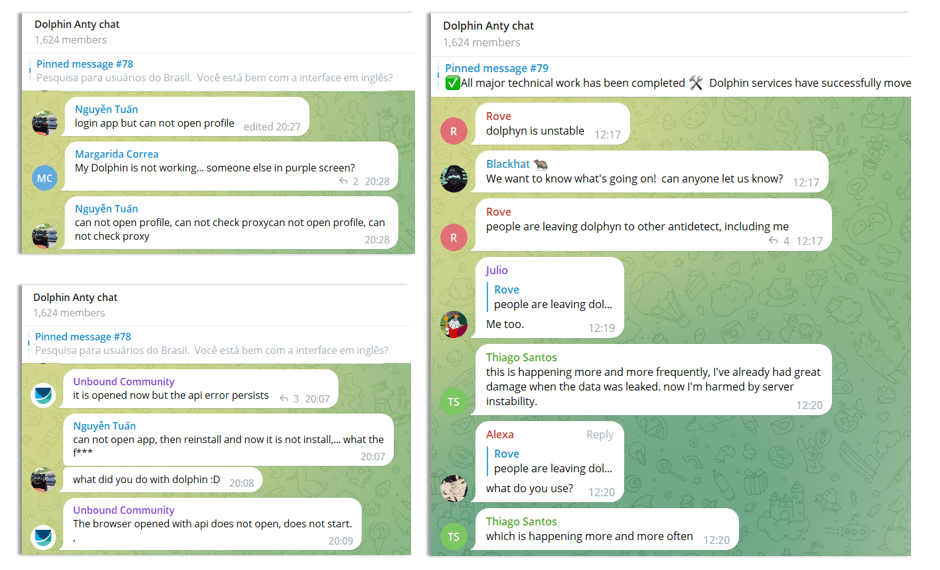 🚀 AdsPower, unlike Dolphin, uses a global accelerator to scale up the network, reduce latency, and optimize program performance for global users. To put it simply, when working on AdsPower, users get connected to the nearest server in their region, resulting in a more stable connection and faster response.


Smooth experience and no waiting — isn't it terrific?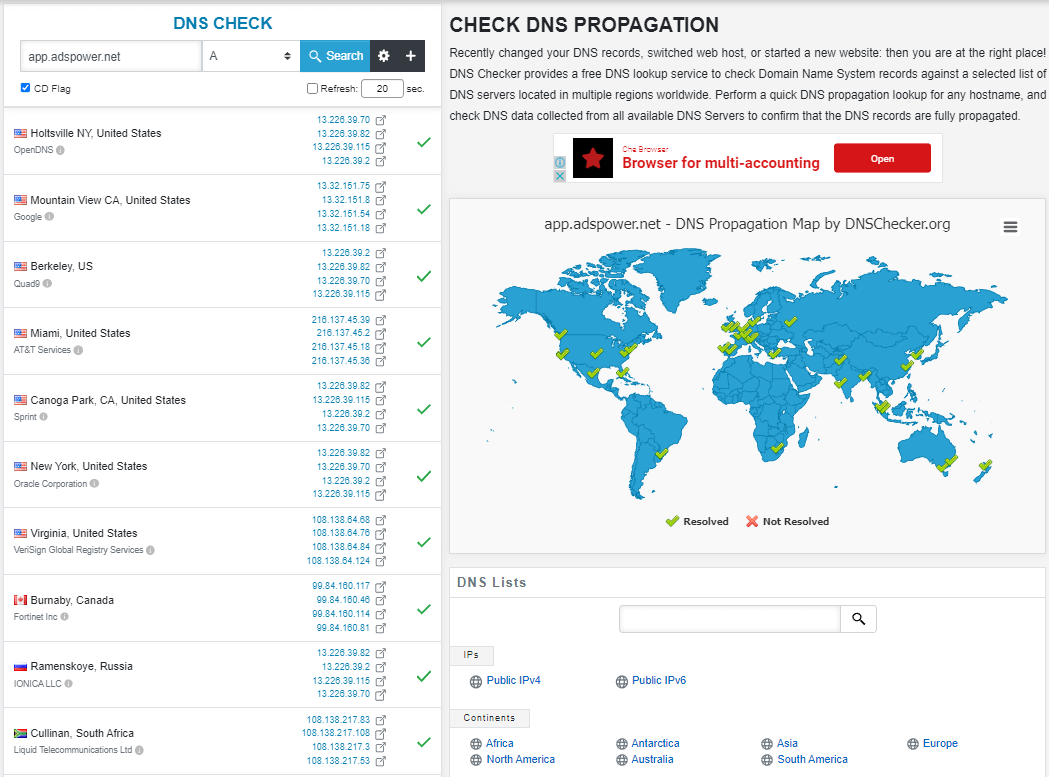 Functionality and support
Automation
😩 Dolphin has this Scenario builder that allows you to create your own automation tasks. Yes, it's free, and it looks simple; but if you look closer — hmm, you can't even check how your tasks go from the panel, let alone because it's still in the beta stage, where unexpected situations are likely to happen and disturb your work.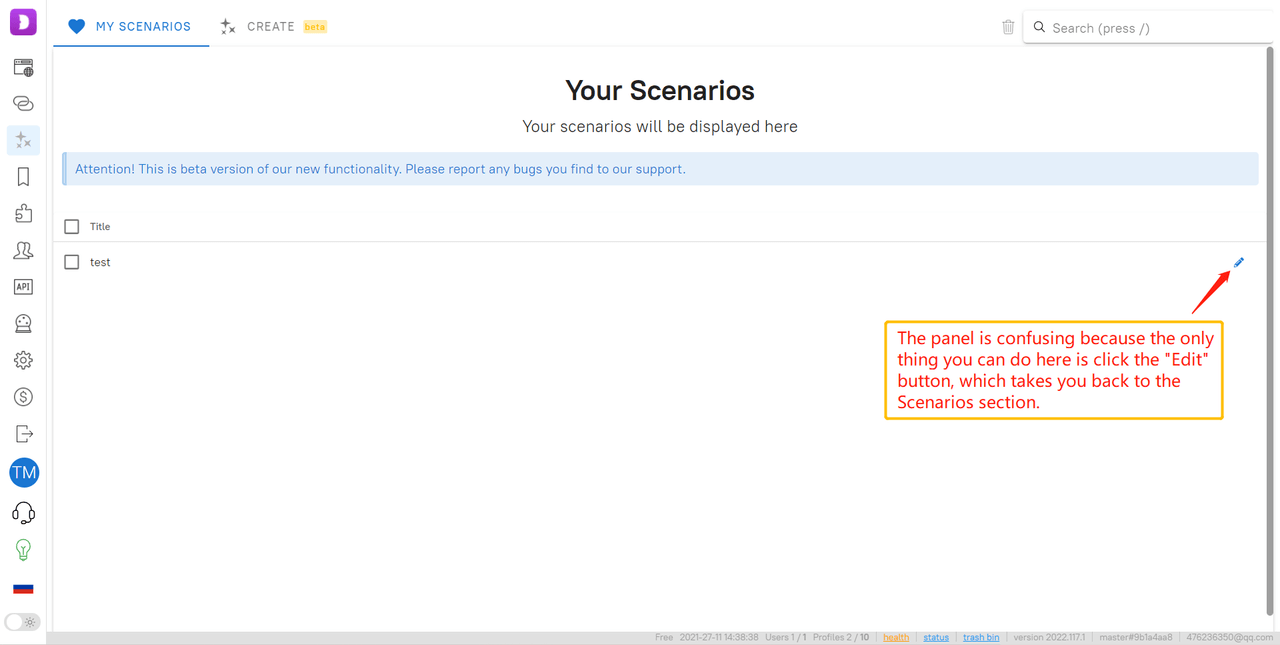 🦾 In comparison, RPA automation in AdsPower is well-developed, not only in terms of functionality, but also in terms of convenience, as we offer an intuitive panel and ready-to-use templates.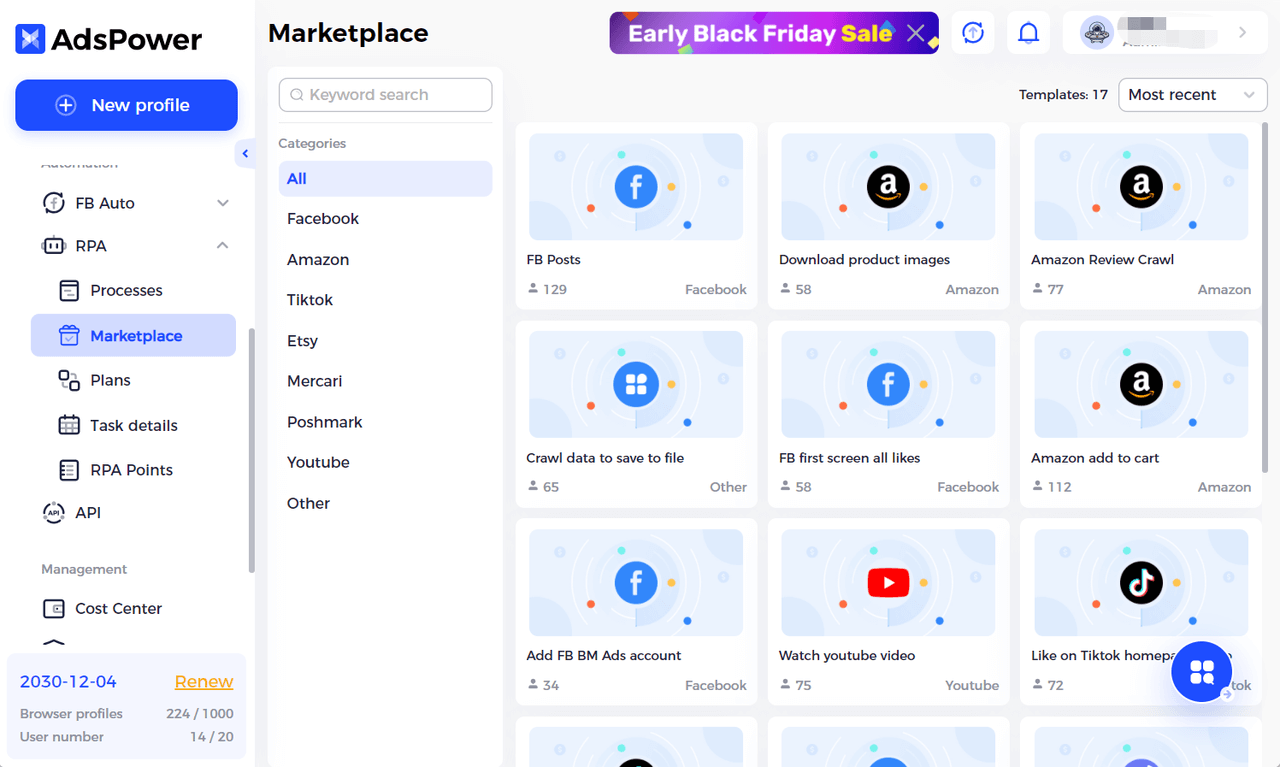 Convenience of work
😵 Browser syncing is one of the least things you want to miss when working with a browser. Unfortunately, Dolphin didn't succeed to make it right, failing to sync data cross devices.


💫 But you don't have to worry about it in AdsPower. We sync what you want and save your time.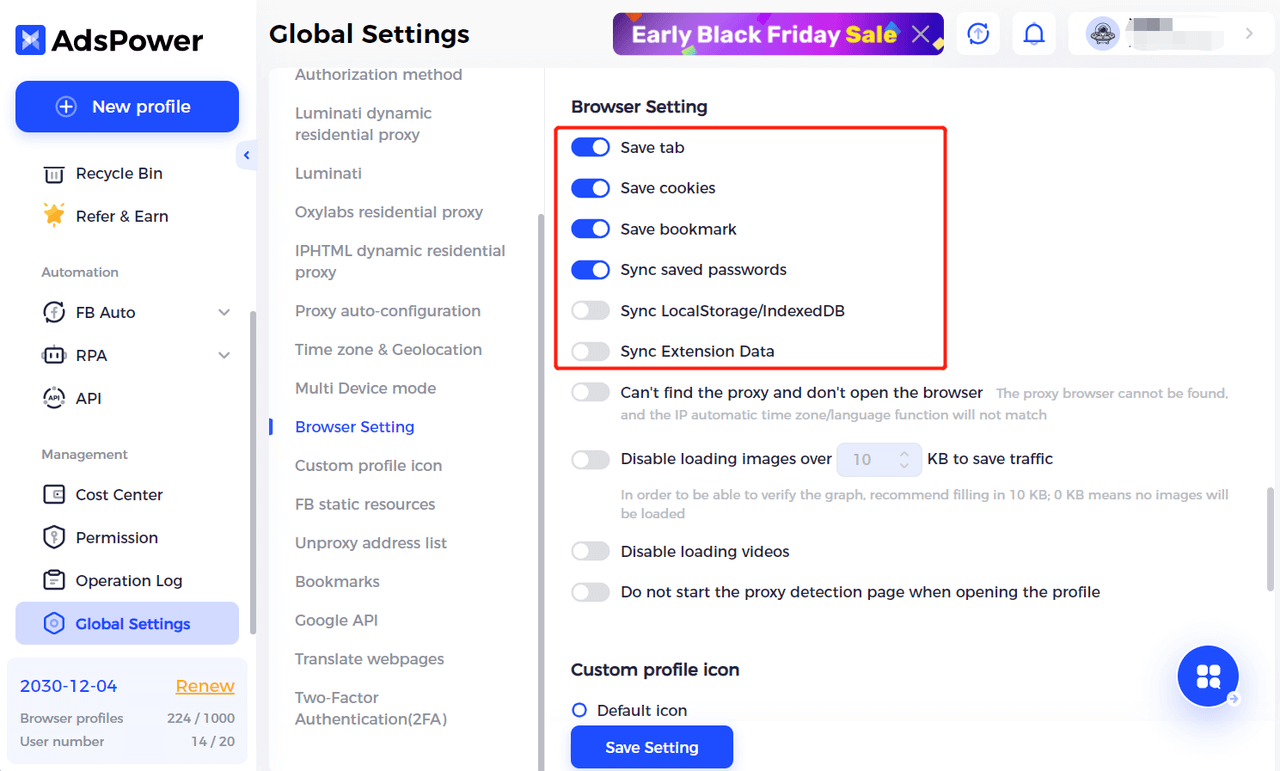 Customer support
😵 Dolphin's customer support doesn't seem to be compatible with its ambition to engage a wider audience, being available in only Russian and English, as well as its client.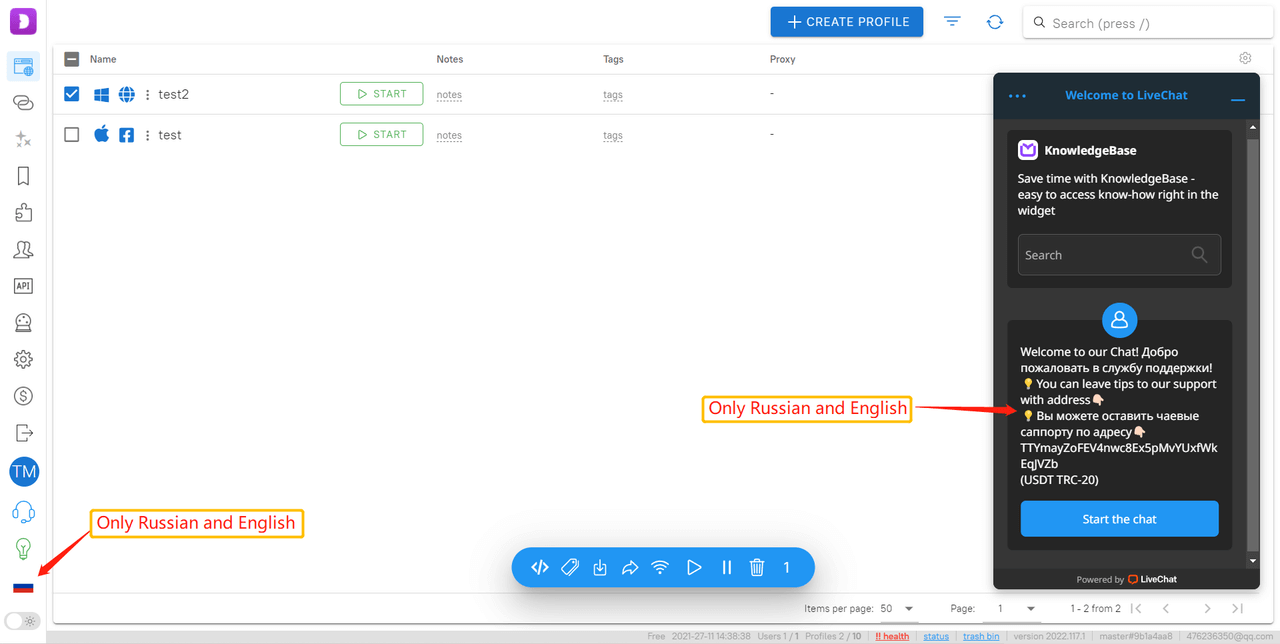 🌐 AdsPower offers live chat in 4 languages: English, Russian, Chinese, and Vietnamese. The client is even available in two more languages: Portuguese and Spanish.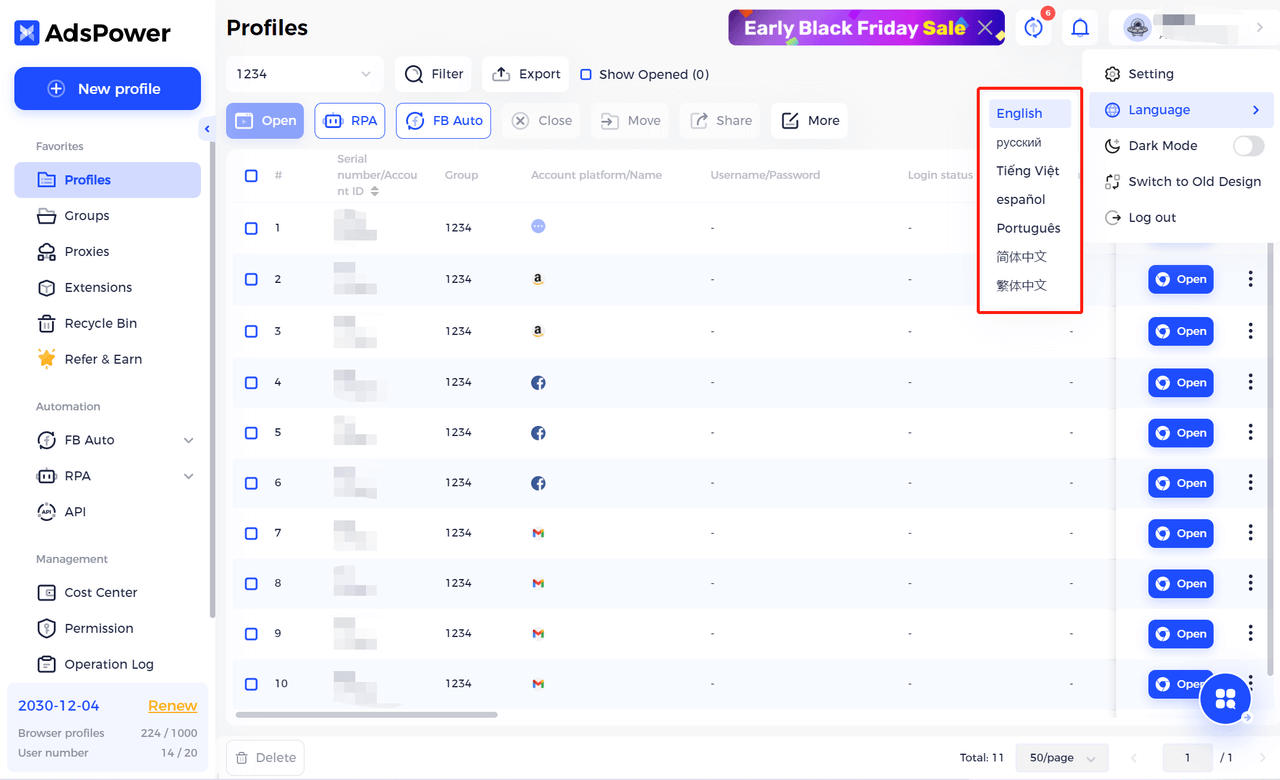 Pricing
🥶 In spite of including 10 profiles in the free version, Dolphin is expensive when it comes to paid plans that start at $89/month, not to say that choices are limited.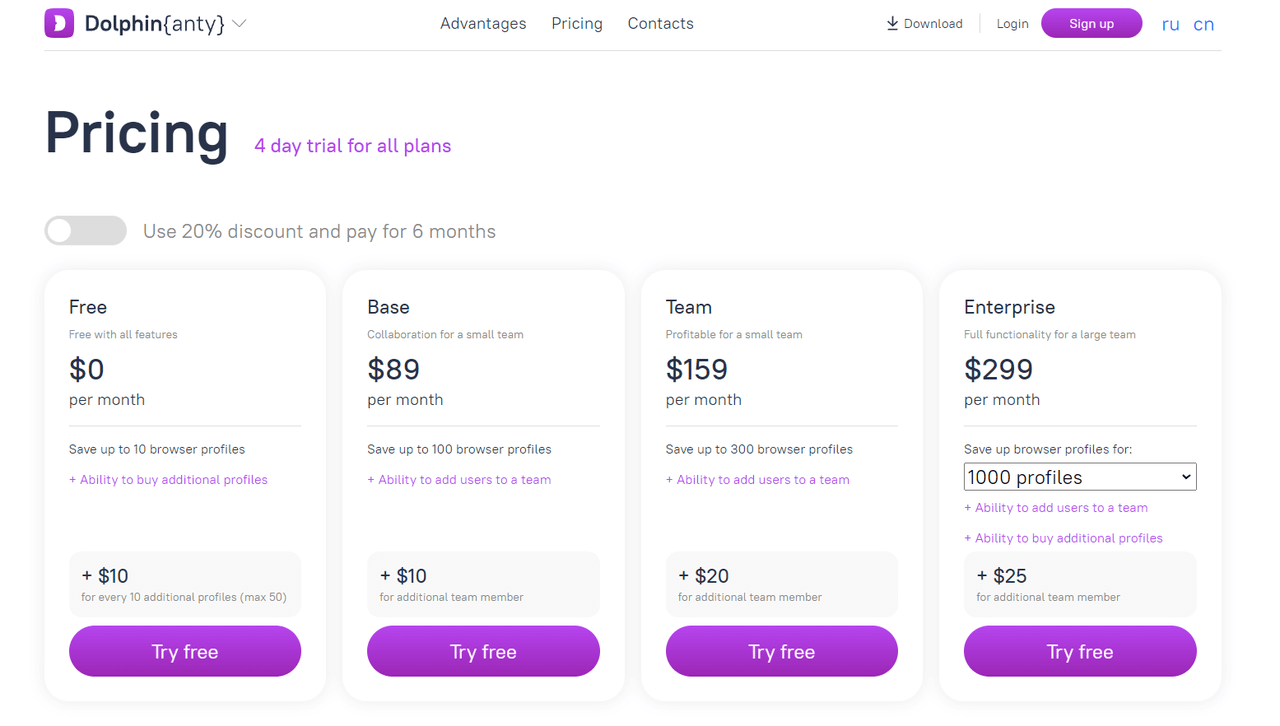 💆🏻 AdsPower provides a flexible pricing model that charges according to the number of team members and the number of profiles needed.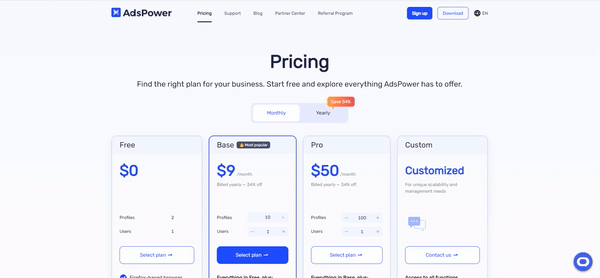 While keeping the team on track, we want to make sure our services are affordable to whoever in need, so we offer discounts on long-term subscriptions: 5% off the 3-month subscription, 10% off the 6-month subscription, and 20% off the yearly subscription. We also have sales from time to time, rendering even bigger bonuses.


Wrap-up
Since our founding, AdsPower has been committed to developing cutting-edge antidetect technology and providing thoughtful customer service. The greatest success we have is seeing how well our customers manage their accounts. Join them on their journey; we'll keep an eye on you.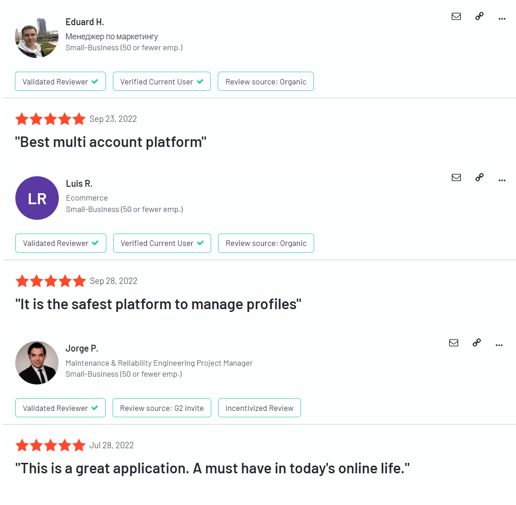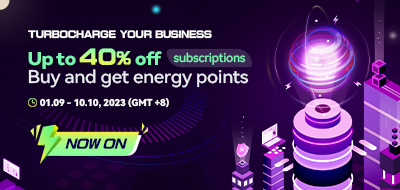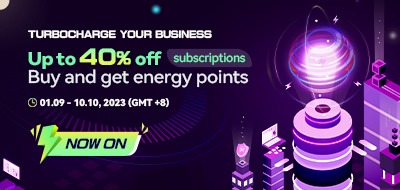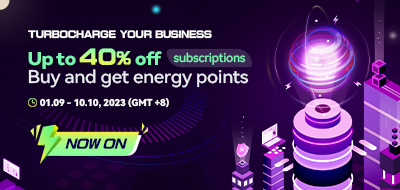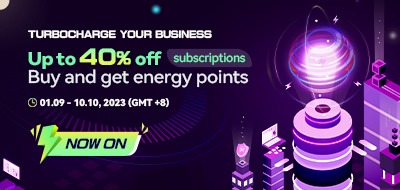 Up to 40% off subscriptions. Buy and get energy points!
CLAIM NOW
Comments
Popular comments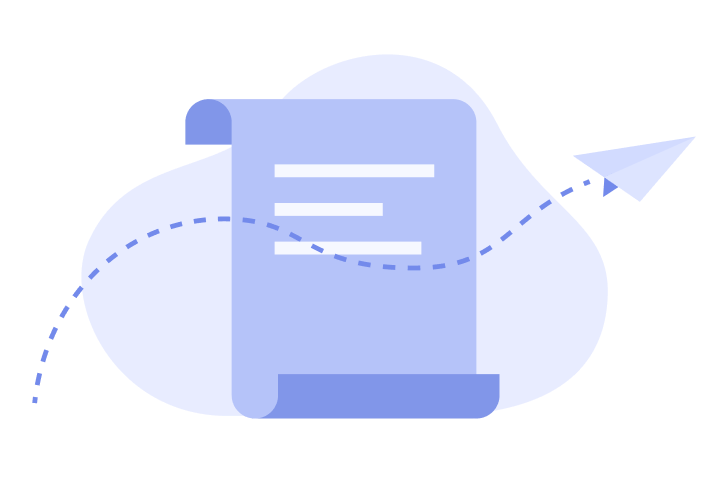 Nothing here... Leave the first comment!