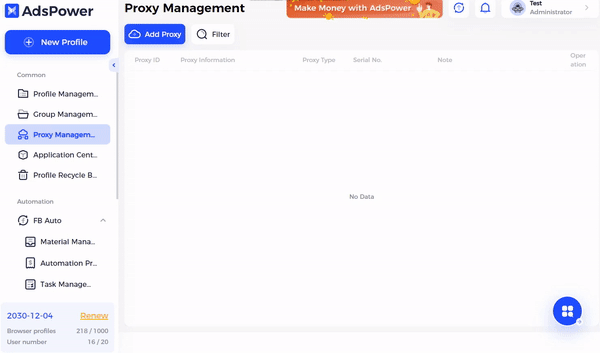 When you are actually using dozens or even hundreds of proxies, it would be better to add notes to each of them. Then you can find proxies you need by filtering proxy ID, proxy type and/or notes.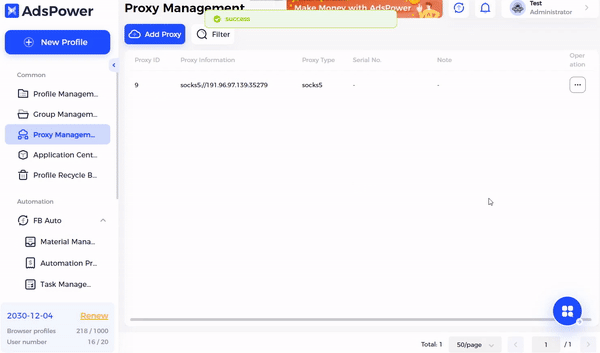 By adding proxies in the Proxy Management section, you have succcessfully added proxies to the Proxy List. When creating a new profile, instead of filling in the proxy information once again, you can simply select it from the Proxy List.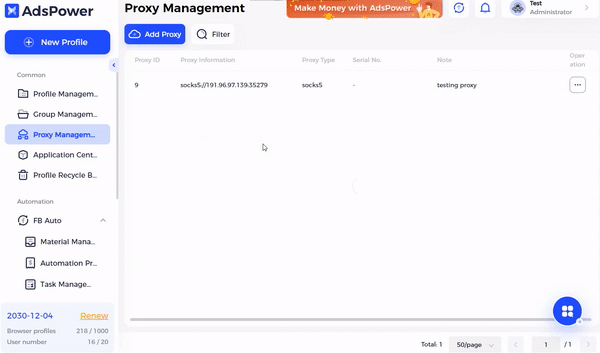 This, of course, will not be the only practical moments you can expect from Proxy Management. In the coming weeks we will optimize the functionality, especially batch management, such as batch check proxy (after proxies are added) and batch delete — all was asked by users.
RPA discount and expanded processes
It's been a year since the launch of our unique, powerful RPA robot that is liked by thousands of our customers. So we want to celebrate with all of you! Besides that the amount of processes that can be included in a subscription was increased to 500, super discounts are available now:
Up to 75% off the Points Package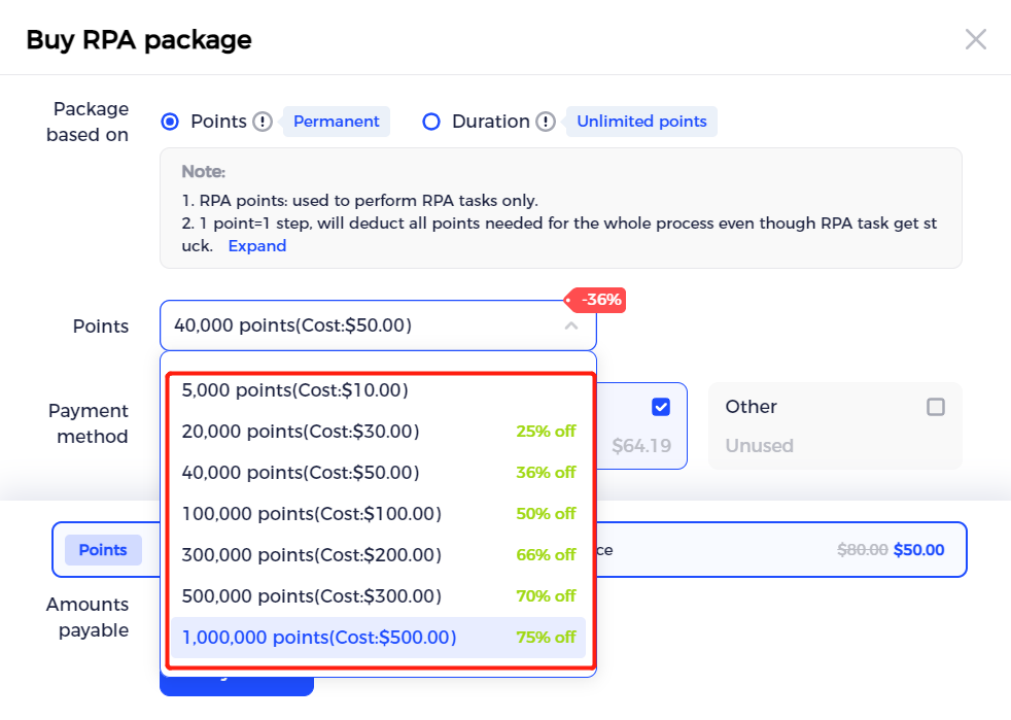 Up to 50% off the Duration Package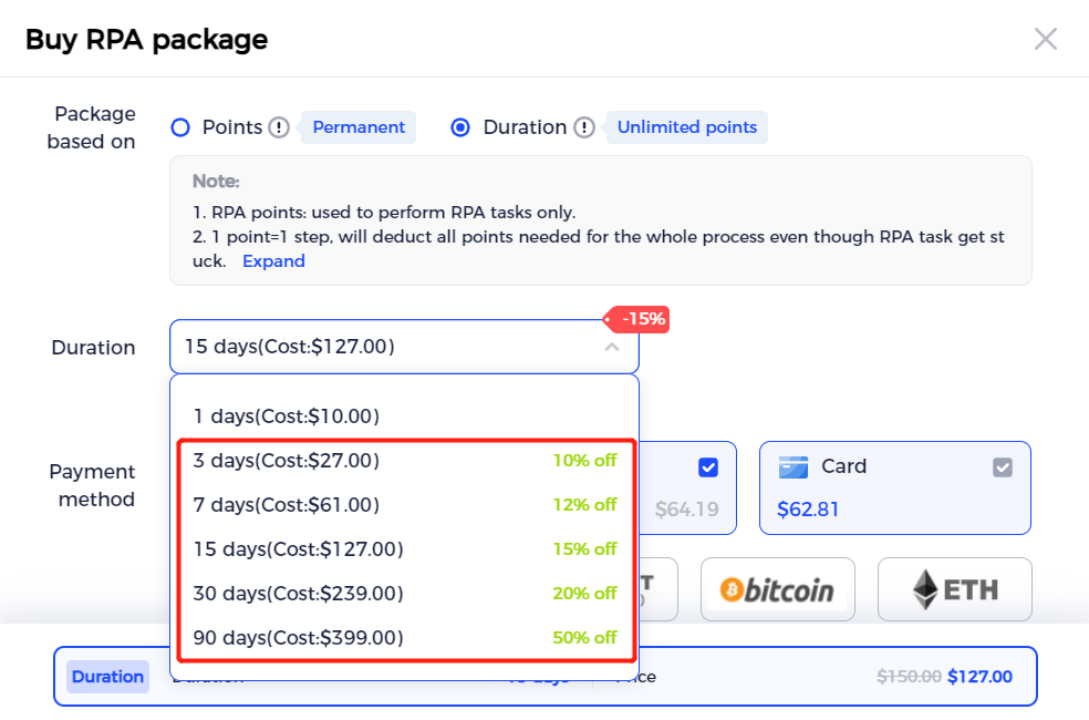 Disable loading images and videos
This new feature aims to help users save bandwidth, be it proxy bandwidth or cellular bandwidth, by disabling the browser's loading images and videos. It's recommended not to disable images less than 10KB to ensure loading of graphical verification like CAPTCHA.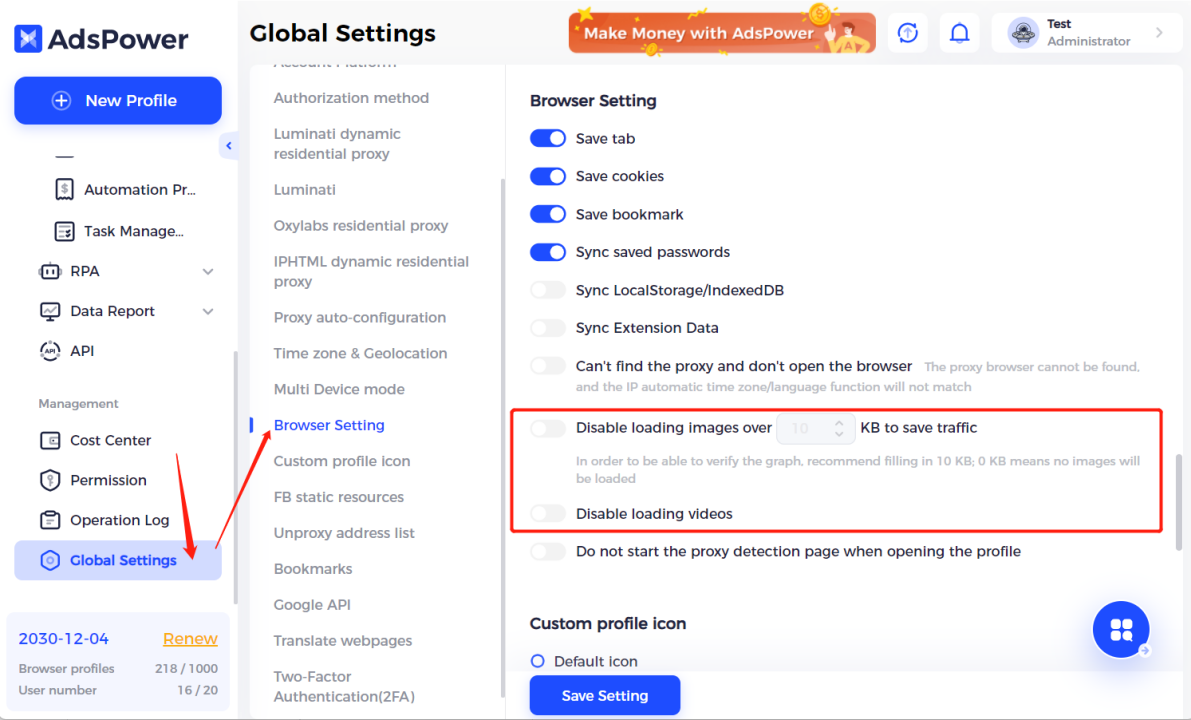 Permission Management Update
We elaborated the permissions of Group Management and RPA robot.


Other opinions? Welcome!